The ABC's of Porcelain Slabs
By Bedrosians Tile & Stone | 7/20/2022
Pondering porcelain for your home? Here are the ABCs...
When you think of porcelain, think versatility. And beauty. Oh, and durability, too. This multi-functional, multi-everything surface is resistant to stains, scratches and germs, making it an outstanding choice for the kitchen, bathroom and anywhere else you want to make a statement in your home. It's also UV-resistant, so it can be enjoyed outdoors, too.
Applications
Porcelain can be installed indoors and outdoors, giving it maximum versatility as flooring, countertops, full-height backsplashes and dramatic walls.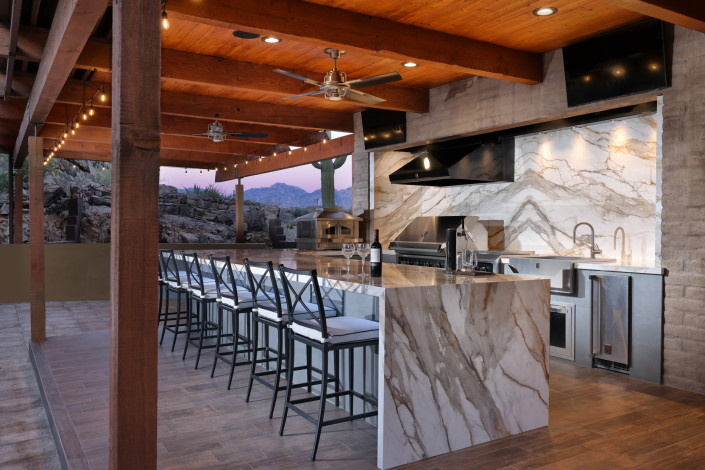 Benefits
Less maintenance than pure natural stone, but no less opulent, porcelain elevates any space with minimal upkeep.
Colors
Porcelain slabs are manufactured to mirror the look of marble and slate, and when bookmatched, create a jaw-dropping visual experience.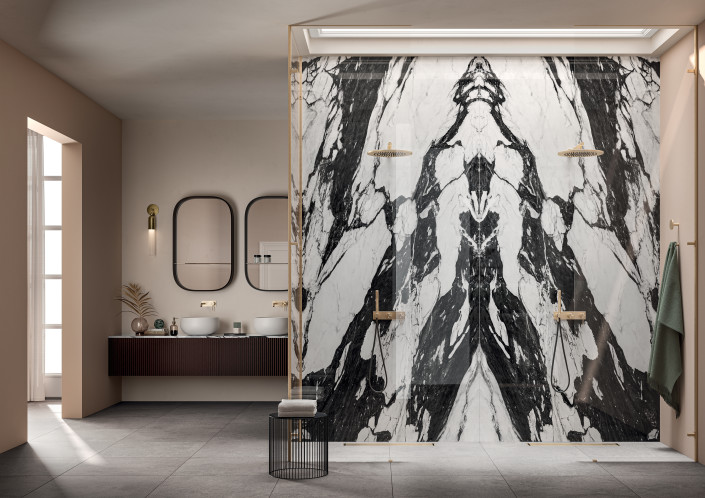 Care
Incredibly durable, heat-proof, and resistant to stains and scratches, porcelain is easy to care for indoors or out.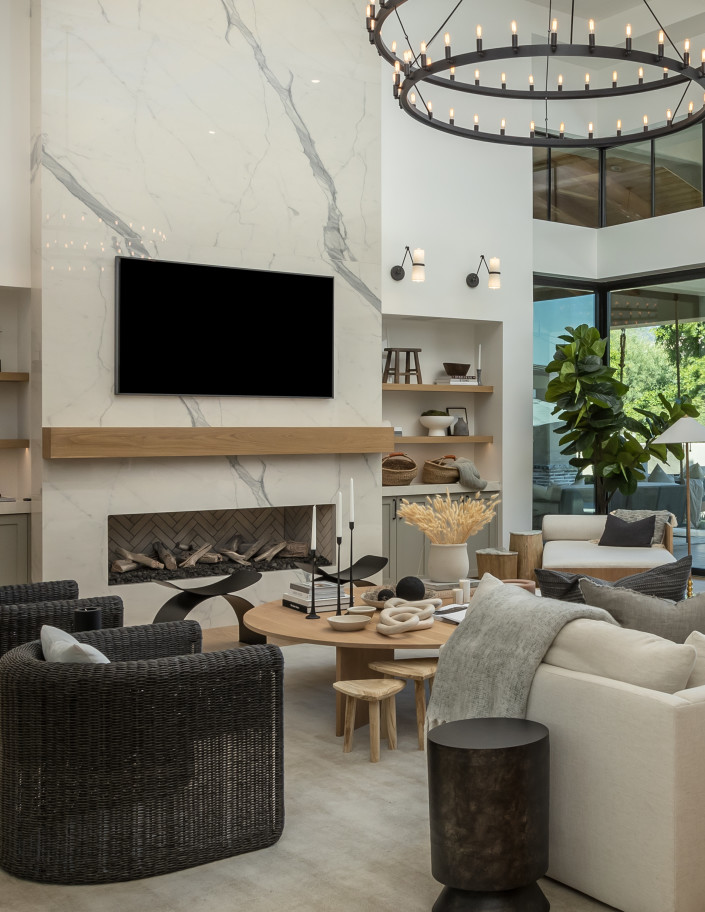 Sizes
Porcelain slabs are available in large 6'x8' formats and can be custom cut to sizes as small as 8"x12".