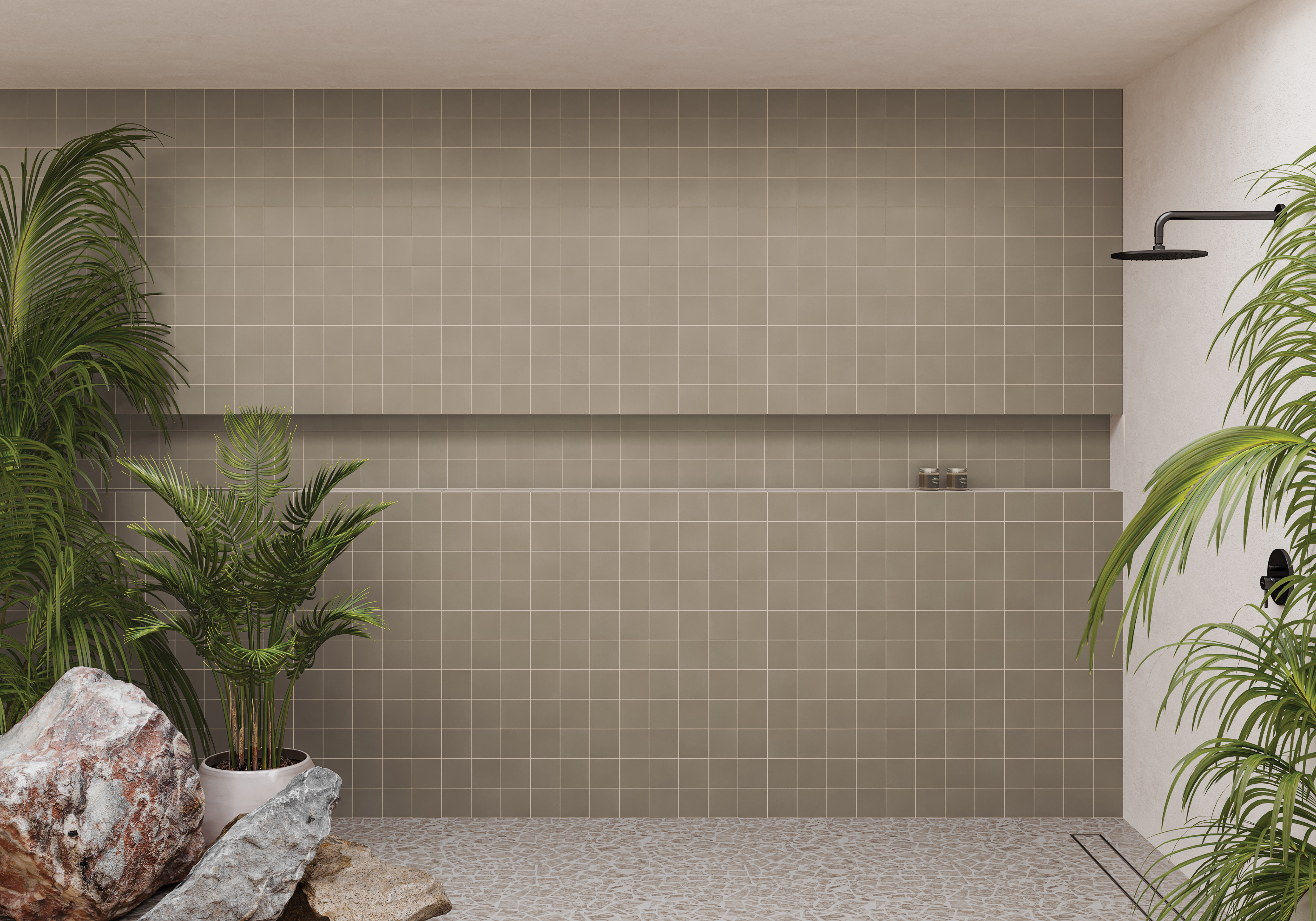 Sahara
The Sahara Collection features glazed color body, matte finish porcelain tiles available in colors, textures and patterns inspired by the desert. Porcelain tiles are known for their beauty, durability and minimal maintenance. The colors in the Sahara Collection are earth tones including beige, cotto, ecru, gray, rose, taupe and white. Lighter colors will help make small spaces feel larger, while darker shades will make large areas feel smaller. Choosing colors that complement other design elements in your home, such as paint, furniture and other decor, will achieve a cohesive look. The Sahara Collection also features several sizes of tiles including small 3" x "12" rectangles, standard 4" x 4" squares and large 24" x 48" formats. Mosaic patterns are also available in square and rectangular shapes. Large format tiles are typically used for flooring and walls, while mosaics look great as backsplashes and showers walls.
The Sahara Collection offers two types of tile edges: rectified and non-rectified. Rectified edges ensure a precise, uniform edge on every tile side and create a modern look when installed. Tiles with rectified edges will also result in thinner grout lines. Tiles with non-rectified edges will have slight unevenness on all sides, resulting in a more natural, traditional look with standard grout line widths.
The Sahara Collection can be installed both indoors and outdoors on several surfaces and in a variety of spaces. In the home, they are perfectly suited in the kitchen as backsplashes and countertops. They will create a spa-like setting when used in the bathroom as flooring, walls or in the shower. Flooring throughout the house is also an option, creating a seamless, spacious flow from room to room. Their full color body performs well in high traffic areas, resisting scuffs, scratches and fading. The Sahara collection also withstands high heat and is ideal as a fireplace surround. Outside the home, Sahara tiles can be installed as walls, countertops and even swimming pools. They are UV resistant and won't fade from sunlight.
The Sahara Collection brings a sense of calm to busy commercial spaces such as restaurants, retail and offices. The toughness and durability of the tiles are key benefits when used in high traffic locations that are prone to daily wear and tear.