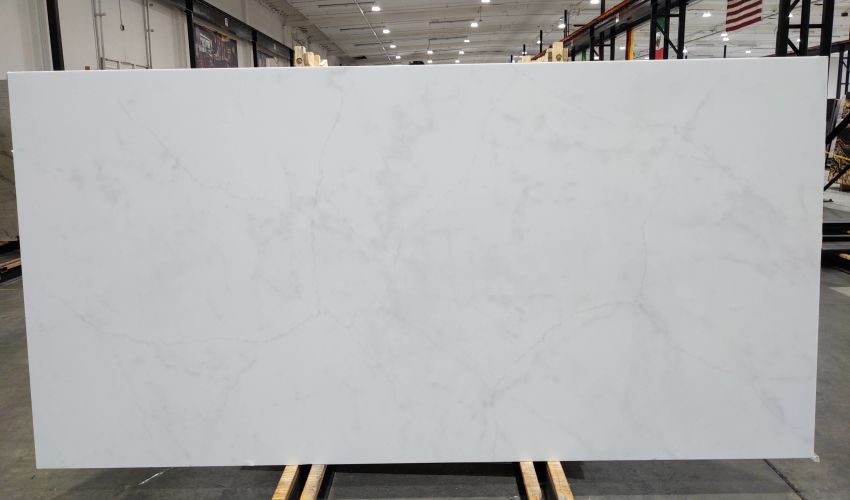 Hayward, CA
27695 Mission Blvd
Hayward, CA 94544-4149
Revera 63" x 126" - 2 cm Polished Quartz Slab in Bianca Calore
| Serial # | Block | Length | Height | Sq Ft |
| --- | --- | --- | --- | --- |
| N1C15302016 | 1 | 126.00" | 63.00" | 55.13 |
| N1C15302017 | 1 | 126.00" | 63.00" | 55.13 |
| N1C15302018 | 1 | 126.00" | 63.00" | 55.13 |
| N1C15302019 | 1 | 126.00" | 63.00" | 55.13 |
| N1C15302020 | 1 | 126.00" | 63.00" | 55.13 |
Disclaimer
Actual store inventory may vary from availability shown. Please call or visit the store to confirm current availability.
A "bundle" is a group of slabs from the same block of stone that typically possess similar coloration and movement. Pictures shown represent the first slab in each bundle. Due to inherent natural variations in stone, sequential slabs may vary in veining, color, shading, movement, surface texture, markings, voids, pittings, geological flaws, and patterns beyond the control of Bedrosians. Only one bundle will be displayed for viewing, however Bedrosians may have multiple bundles in stock.
Although no two slabs will ever be identical, it is recommended to purchase multiple slabs sequentially by their serial number to obtain the least possible variation between slabs. The extent of variation amongst slabs can never be guaranteed and is outside the control of Bedrosians. "Bookmatched slabs" refers to slabs that mirror one another, giving the impression of an open book. Bookmatched slabs must be purchased in sequential order, however not all sequential slabs are considered bookmatched.
The color and shade of the material shown online may vary significantly depending on the individual monitor settings, resolution, and lighting as well as the camera used to photograph the images. Bedrosians recommends using such pictures primarily as representations to visualize the movement, patterns, veining, grain structure, markings and other prominent characteristics of the material other than coloration and shading. Slabs should be viewed in person prior to purchase to ensure coloration, shading, and other characteristics are to customer's satisfaction. A stone does not cease to be considered a specific name or variety simply because certain quarried pieces do not possess the exact same shading or coloration as the next quarried pieces. The name displayed is not necessarily the sole industry name for a particular color or variety and does not necessarily indicate the actual colors of the slab.