Enjoy the Benefits of Porcelain Tile.
Porcelain's affordability, durability, and versatility make it a no-brainer for countertops, walls, and flooring and its scratch, stain, and moisture resistance make it a poplar pick for both indoor and outdoor use. Between its wide range of colors, patterns, and finishes that mimic stone or wood, you are sure to find something that fits your needs and the personality of your space.
Where is your next project?
With the versatility Porcelain offers, you may install it just about anywhere.
Shop By Type
Fill the gaps with all types of Porcelain.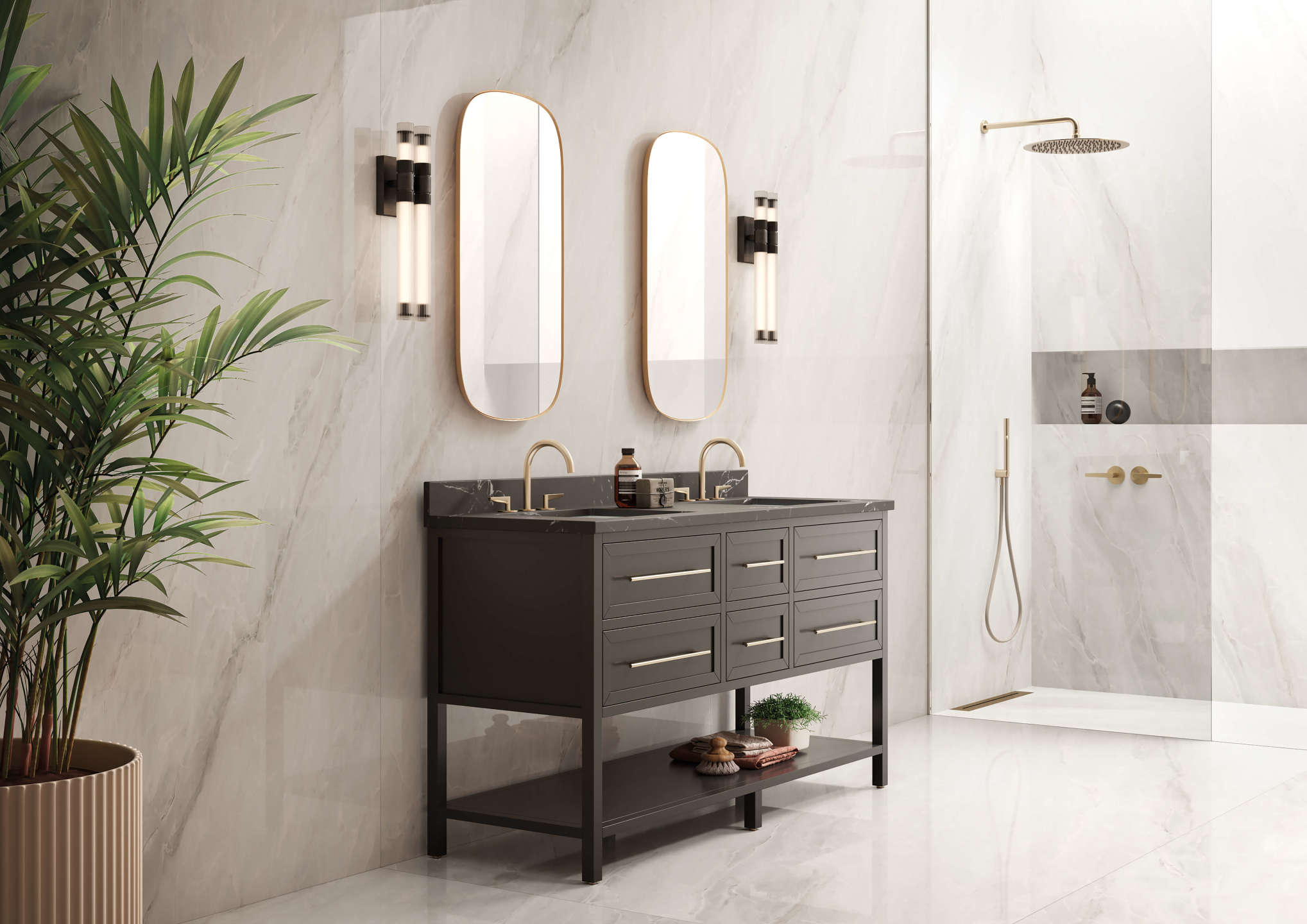 Porcelain Panels
Magnifica Encore by Bedrosians
Our 60"×127" porcelain slabs create the large scale drama of natural stone slabs with the low maintenance benefits of 100% naturally made porcelain.
Learn About Porcelain
Ceramic and porcelain are both synthetic tiles that are created by firing clay or other materials. However, porcelain is more resistant to moisture, staining, and water due to its blend of fine-grain clays and other minerals that are fired at a much higher temperature than ceramic floor tile. When comparing marble vs. porcelain tile, porcelain is often selected as the clear choice since it can replicate the look of marble, and is much more durable.
Why choose porcelain?
Porcelain tiles are quite popular due to their variety, tenacity, and beauty. The benefit of porcelain tile is that it creates long-lasting decor in your home and outdoor spaces. This type of tile is available in a large variety of colors, textures, sizes, and shapes. It can mimic more expensive and higher maintenance materials, like marble, while still retaining its easy-care properties.