Find Your Sahara Style
Before you buy, start with a sample—or three or four.
Order Sample
An Oasis Of
Serenity and Style
The Colors Of Calm
The earthen tonal range of the Sahara Collection captures the soothing warmth, crisp coolness and vast, untouched expanse of the desert. Made of glazed porcelain with a deep body of color, the tiles won't scuff or fade even in high-traffic areas.
Commercial
Bring a beautiful sense of stillness and durability to the busiest of spaces like restaurants, retail and the office.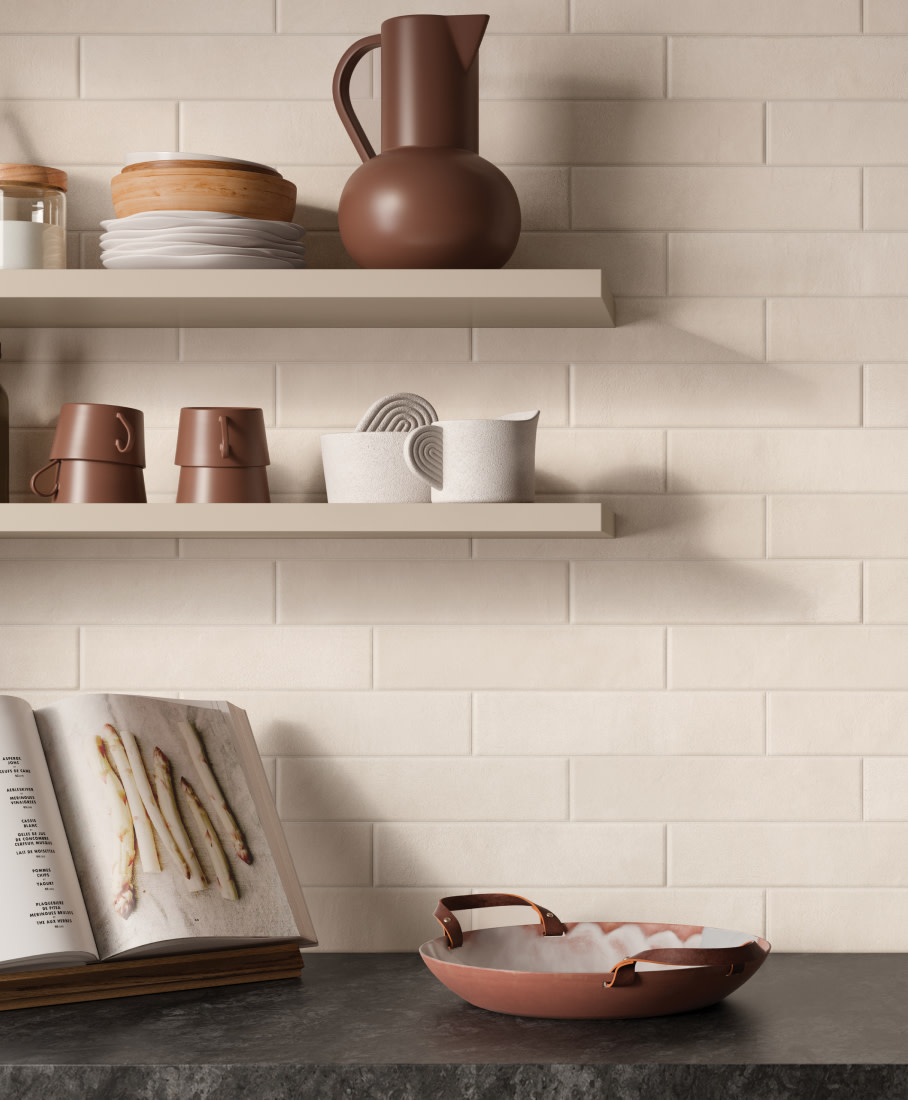 Residential
The Sahara Collection feels right at home no matter where—kitchen, bath, flooring, fireplace and more.
Rectified Edge
Achieve a modern look with precise tile edges.
If something sleek is what you seek, Sahara tiles with rectified edges ensure uniformity on all sides resulting in thinner grout lines.
Non-Rectified Edge
Go organic with natural, raw tile edges.
For some, perfection is imperfection. Sahara tiles with non-rectified edges feature a subtle unevenness that allows for wider grout lines.
Refinement You Can Feel
Sahara tiles bring any surface to life, whether you're gazing from afar or running your fingers along their soft, matte finish.
Shop Sahara Collection
Find Your Sahara Style
Before you buy, start with a sample—or three or four.
The Finer Points
Low Maintenance, High Confidence
Made for minimal care and maximum versatility, indoors or outside in the elements, the Sahara Collection is one less thing in life you'll have to worry about.
Download Tearsheet
Resistant to scratches, stains and chemicals.
Fire resistant and withstands heat up to 300°F.
Weather-resistant to UV rays and fading.
Frost-proof and impermeable to moisture.
Shock-resistant and can handle heavy loads.
Ideal for radiant
heat flooring.
Hygienic, odor-free and easy to clean.
Made with amore
in Italy.
Download Tearsheet
Enduring Beauty
Like the desert itself, the glazed porcelain Sahara Collection will stand the test of time while maintaining its stunning natural appearance.
Shop Sahara Collection