Step 4: Installation Slabs
You found the perfect slab, and now you're ready to get it installed!
Find a Fabricator
Ask your local Bedrosians for a list of fabricators. We do our best to provide a list of top professionals, but it's important that you check their qualifications and choose the one that you're most comfortable with.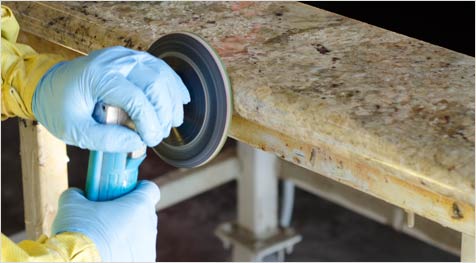 Seaming
If the space where you are installing slab requires more than one piece of stone, seaming is necessary. The same type of stone slabs installed in two identical layouts will have different areas of seaming due to the size of the individual slabs. Seams are colored to match the color of the stone. So if you have a black colored granite, the seam will also be black.