Archive
February 2018
---
Counter Intelligence
By Bedrosians Tile & Stone | 2/27/2018
The kitchen is the heart of your home. It's the place with the most activity, the biggest messes and where friends and family gather. When it comes time to build or remodel, it's tempting to choose a countertop based on looks alone, but we recommend you choose a countertop that not only looks nice, but also suits your lifestyle and expectations. Different circumstances require different materials. Families with children often like something durable and stain-resistant; gourmet cooks prefer hard-working materials and avid entertainers tend to desire a material that fuses high style with ease of care.
read article
---

Emerging Trends from KBIS & TISE
By Bedrosians Tile & Stone | 2/15/2018
We're excited to give you a sneak peek at the top anticipated 2018 Interior Design Trends, as seen at KBIS and TISE, the premier interior design events in the country. This year will take new shape with some older aesthetics making a reappearance; mixing old with new, and bold with soft. We will also see bolder color accents and statement pieces. Richer, warmer tones and earthy shades will edge out cooler neutrals for a more sumptuous look.
read article
---

Shout Out to Grout
By Bedrosians Tile & Stone | 2/7/2018
Sometimes choosing your grout color is the very last choice or even a forgotten detail in your project, but grout has an incredible impact on your tile and the space around it. It seems odd that grout, which is essentially the paste that fills the spaces between your tile, can be a significant design element in your room, but sometimes it can make all the difference. You can be subtle with it and choose something that blends or be bold and contrast it to your tile, or go somewhere in between. Let's explore the different ways grout will play a role in your next project.
read article
---

70 Year Anniversary
By Bedrosians Tile & Stone | 2/1/2018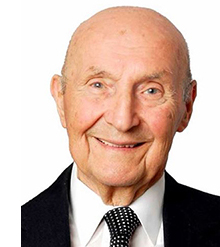 Back in 1948, our founder, Ed Bedrosian, started a tile contracting business in Fresno, CA. Over the years, with the help of his wife, children and grandchildren, he grew that small operation into one of the largest independent tile and stone companies in the United States.
Ed's number one priority was to provide the best customer service possible. Today, 70 years later, that remains the Bedrosians Tile & Stone mission. We believe in and strive to provide the highest level of service, the best design and technical assistance, excellent product quality and competitive pricing.
read article
---