Try Before You Buy: How to Sample Tile and Find the Perfect Style
By Bedrosians Tile & Stone | 6/22/2022
Whether you're doing a small design refresh to one room in your home or a full renovation throughout, choosing tile can be a tricky and sometimes overwhelming process. So many styles, colors, shapes, materials, surface textures…the list of options goes on and on.
If you're working with a professional designer, they can help you narrow down the selection and pick the perfect tile. But if you're on your own or DIYing it, how do you make the right decision? Simple: sample it.
Why sample?
Just as you should test drive a car for before buying it, or try on running shoes before doing a half marathon in them, sampling tile is a surefire way to ensure you end up buying exactly what you want. No matter what size your project is, it's a financial investment. So you want to get everything right the first time, and not turn your dream into a money pit. At Bedrosians, our tile samples are just $1 each—a small price when you consider the bigger picture.
Sampling lets you see firsthand the tile in your home and in the space where it will be installed. You can get a sense of not only how it looks on the surface, but how it feels to the touch—and even how it handles the environment it will be in. You'll want to know up front if your new kitchen backsplash will be able to handle splatters and spills, and similarly, if your bathroom floor tile will be slippery when wet.
Swatch and learn.
Color is perhaps the most important consideration when picking tile, and sampling helps you remove a lot of the guesswork. The color of your tile can have a dramatic effect on the look of your space, so you'll want to see how it appears alongside other materials and colors that will be there.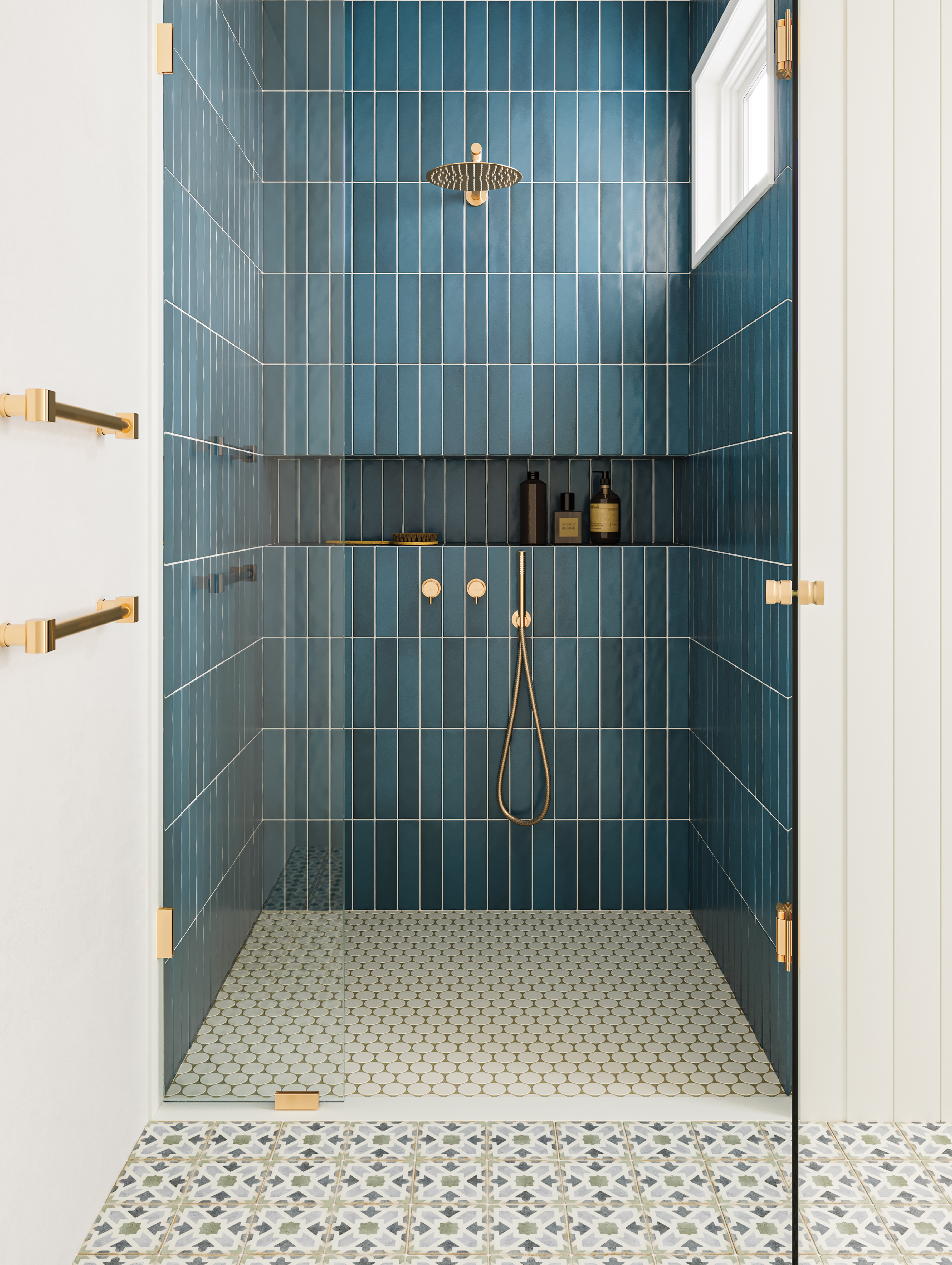 Get into shape.
More and more, tile is breaking out of the square and rectangular mold, and into more unconventional shapes and patterns. If you're thinking outside the box for tile, it's especially important to get a sample, as you might not be able to find as much visual reference for unique styles online or in magazines.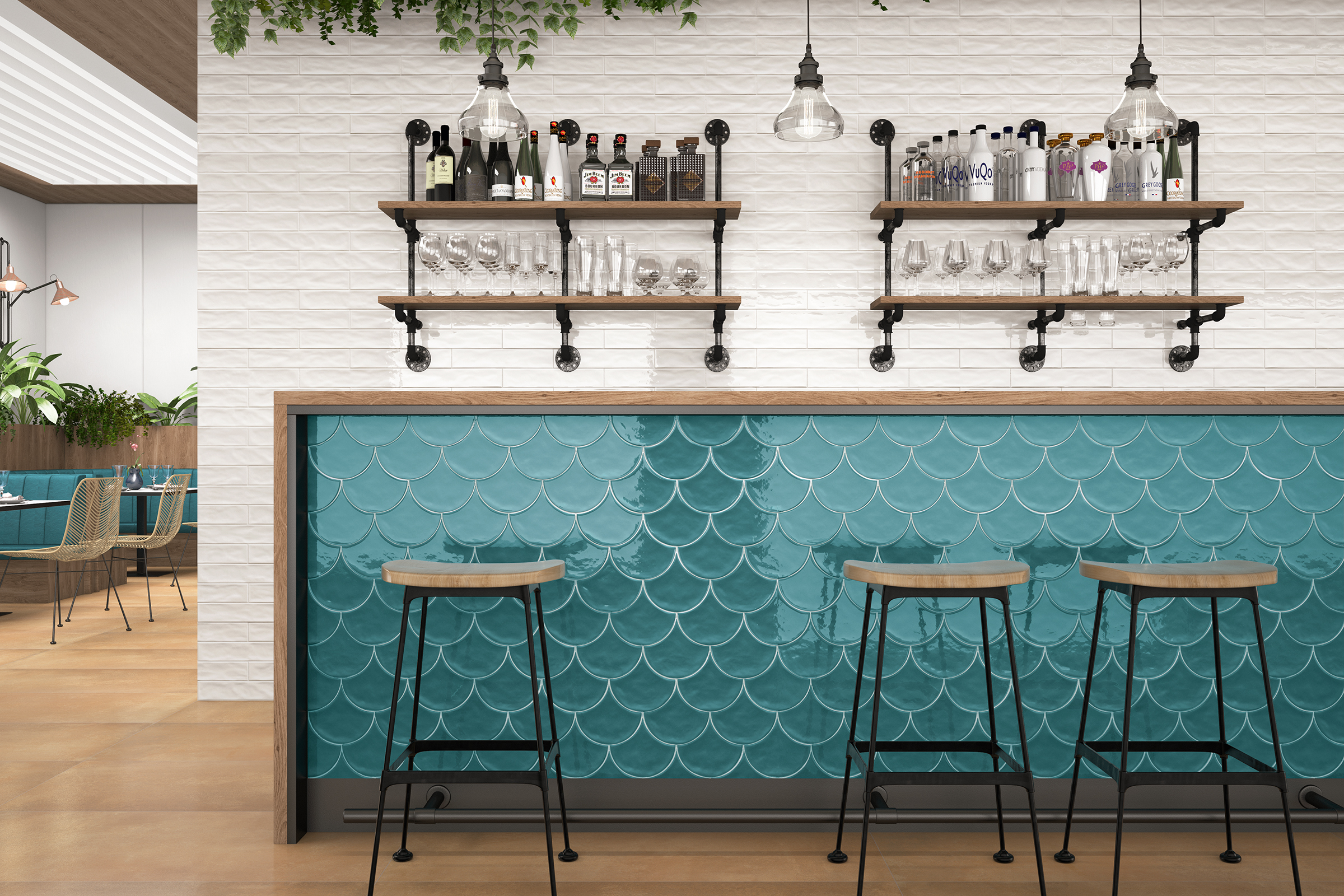 Let's go sampling.
It's like shopping, but with none of the commitment. And you don't have to worry about returns…if you don't like a sample, use it as a drink coaster! If you live near a Bedrosians location, you can browse our huge selection in person, meet with an in-house design pro, and walk out with your samples. When a visit to a showroom isn't an option, bedrosians.com is the next best thing—and you can do it anytime, anywhere. When tile products on our website are available for sampling, you'll see an 'Order Samples' button on their page. Just add a sample to your cart and checkout as usual. And if the tile has any shade variation—V1 is the least, V4 is the most—consider ordering more than one sample of it.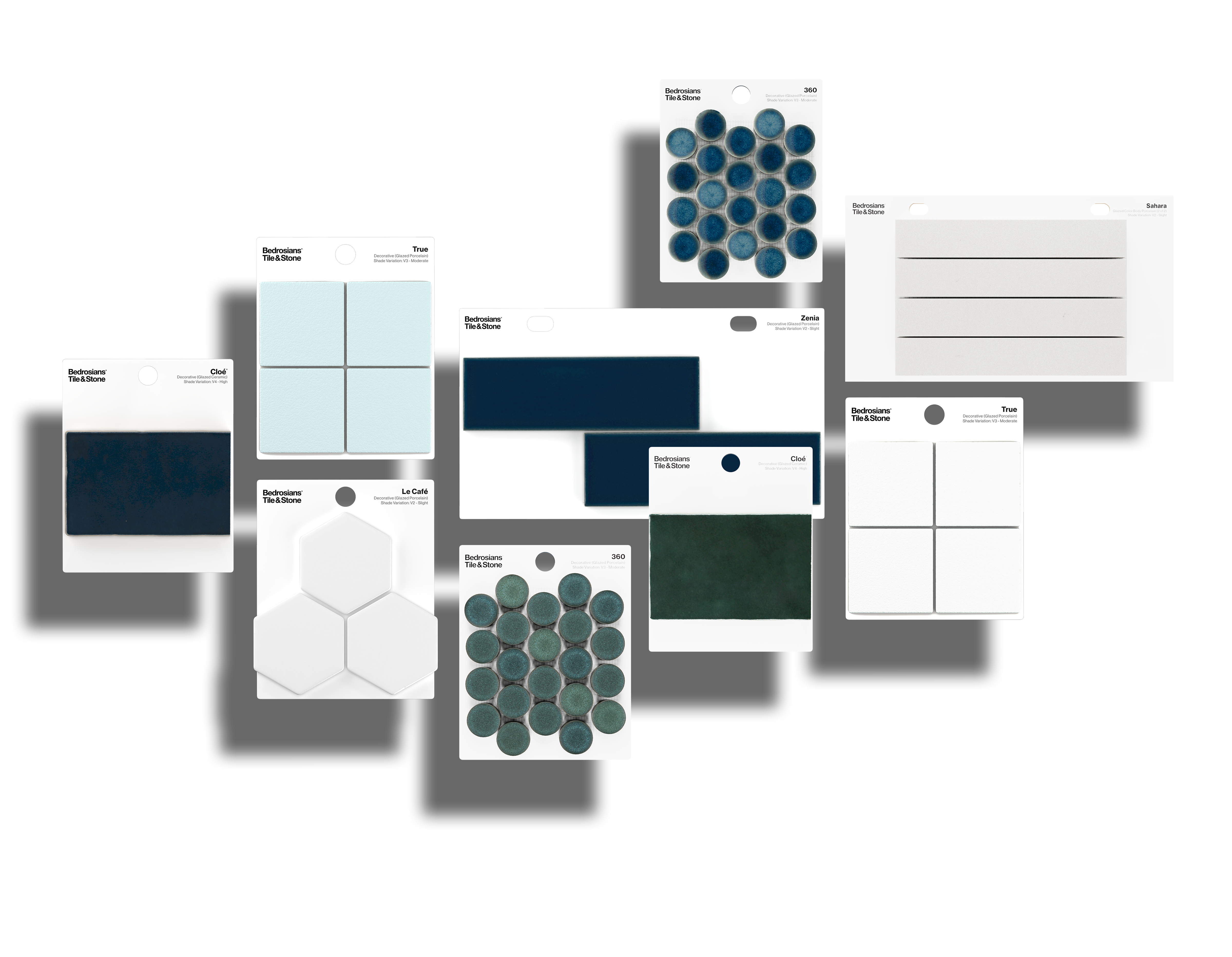 Bring it home.
Once you have your samples in hand and at home, you'll get a sense of what works, what doesn't, and hopefully, what you absolutely have to have. Take note of how the tile integrates with other elements like paint color, countertops, furniture and other fixtures. See how the tile absorbs or reflects light, and how it looks first thing in the morning versus late at night. Maybe even spill a little red wine on it. The more you can experience your samples, the better. And don't forget to snap a photo and tag us on social media so we can share your experience with our fans and anyone else thinking about sampling!