By Bedrosians Tile & Stone | 11/17/2017
Subway tile earned its name back in the early 1900s when the New York City Subway was unveiled. White 3"x6" ceramic tiles were used on the walls create a clean look and but also to reflect light within this new subterranean transit system.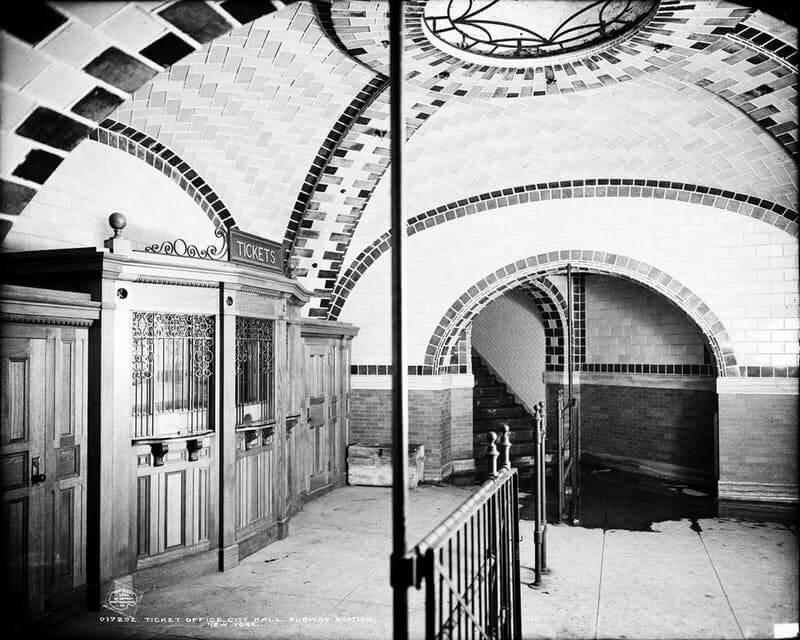 Subway tile lines the walls of New York's old City Hall subway station, which opened in 1904. (Image credit: The Library of Congress, via Old Town Home)
The design was simple and because of its crisp, spic & span feel, this look appealed to interior designers of the day and they started using it in homes across America.
Modern Day Appeal
Today, subway tile remains a classic style. The traditional white is still very popular, but designers of the modern era have put their own spin on it and now it's available in multiple materials, sizes and colors with so many new ways to set it. Below we've chosen the traditional 3"x6" white subway and used grey grout to make the offset pattern stand out.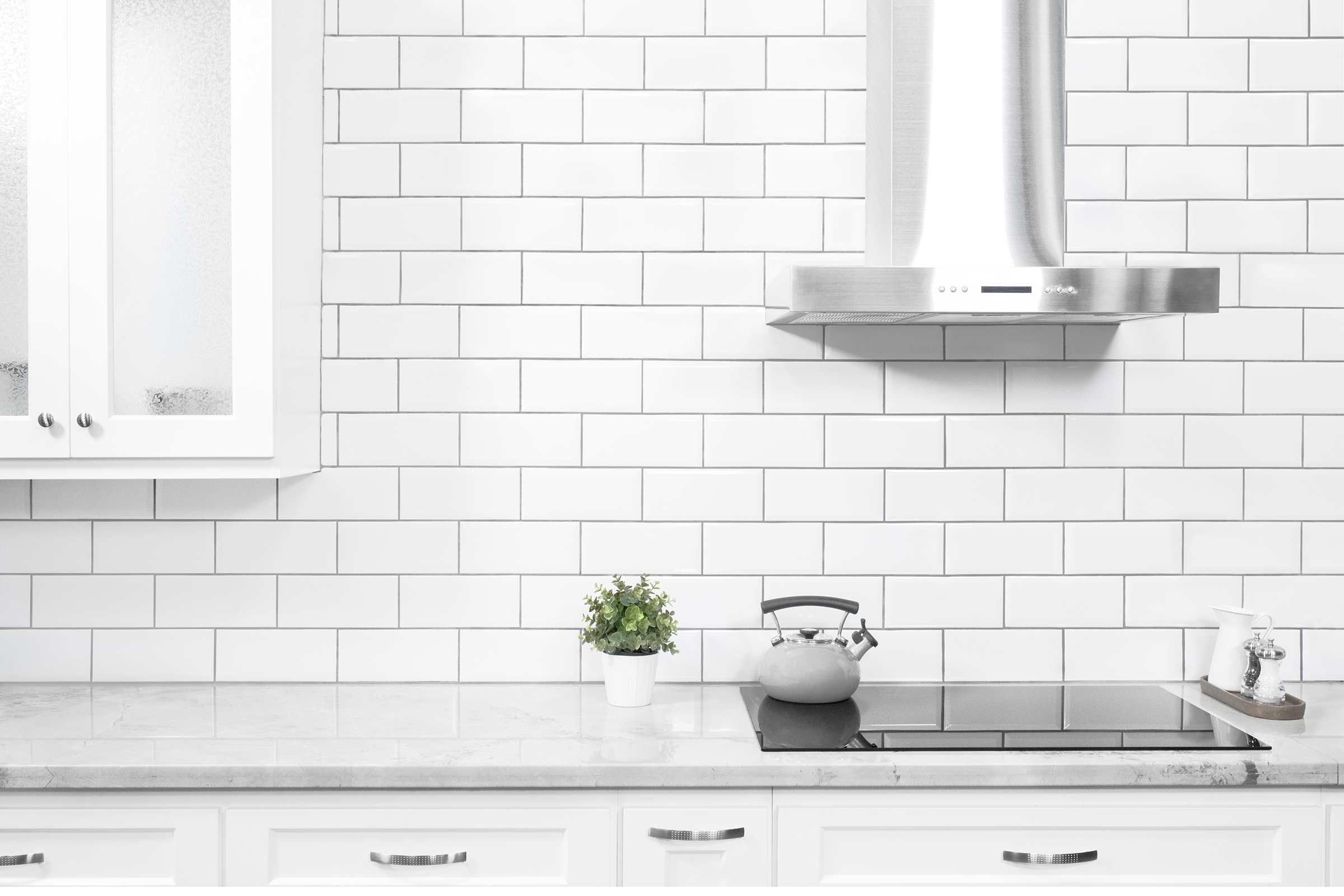 Modern day kitchen using our Traditions 3"x6" Ice White subway tile.
Explore all the different designs for subway tile in kitchens, bathrooms and living spaces. From the standard 3"x6" size to large scale 8"x24" options, these versatile tiles are now available in ceramic, porcelain, stone, glass and even metal!
Ceramic and Porcelain
Glass
Stone
Metal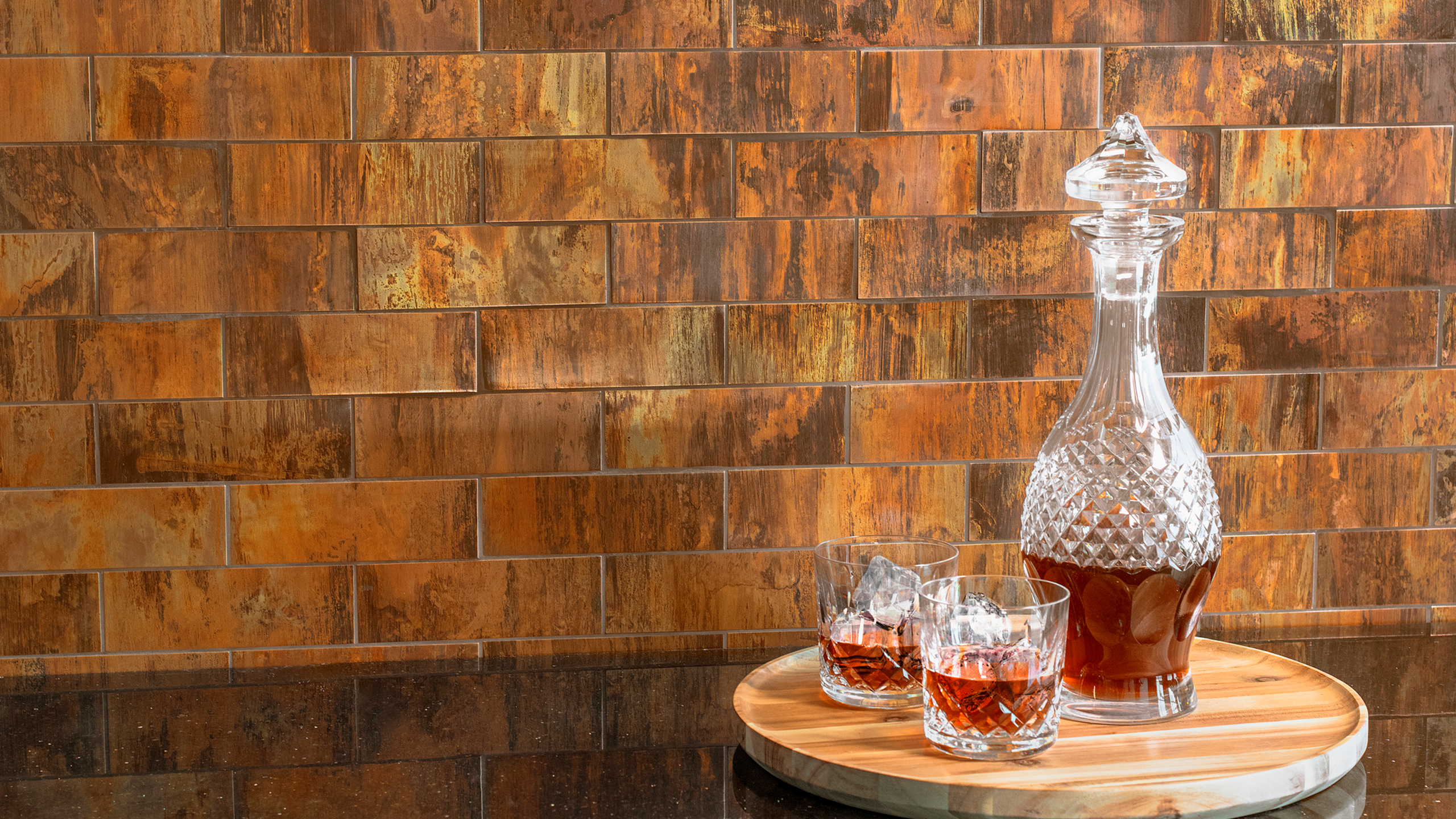 Acadia 2"x6" copper mosaic in Birch Copper
Which tile pattern is right for YOU?
Because of its rectangular shape, you will find several attractive laying patterns to fit your style and enhance your space.
Half Offset
Stacked Horizontal
Stacked Vertical
Herringbone Option 1
Herringbone Option 2
Herringbone Option 3
Brickwork Vertical
Corridor Offset Horizontal
Corridor Horizontal
Diagonal
Basketweave
Basketweave Vertical
Enduring Favorite
No matter what size, material, color or setting pattern you choose, your final project will have lasting appeal and transform your kitchen or bathroom into a charming, timeless space. View more of our subway options.