A Design Refresh in the Desert
By Bedrosians Tile & Stone | 9/20/2022
On the outside, it was classic Santa Fe style home with all the hallmarks of a quaint hacienda. But step inside and you were greeted by an interior that was long overdue for a remodel.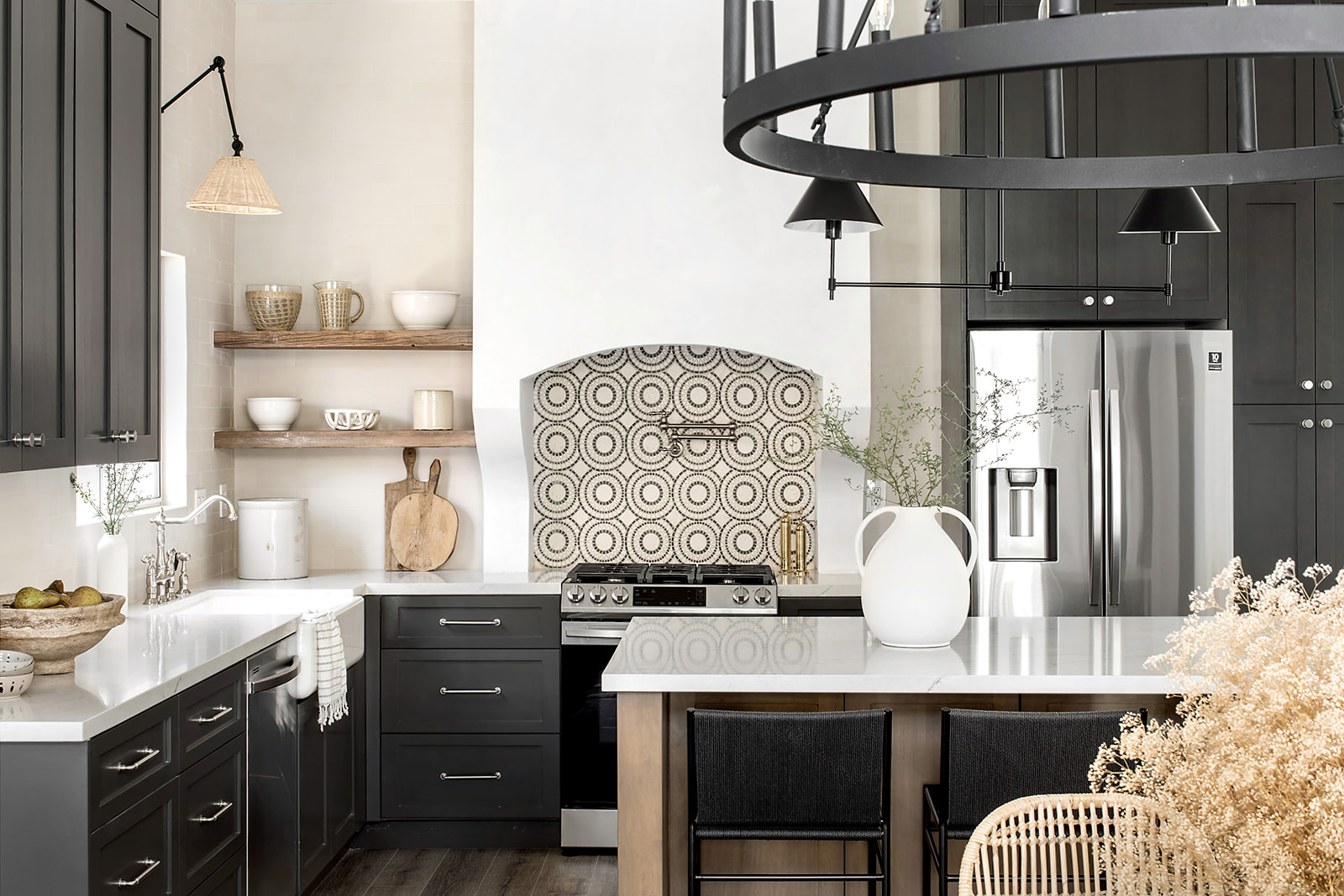 "It felt bland and basic," recalled Hagit Taylor, the SoCal-based interior designer who took on the project. "So my goal was to bring back more of a Spanish charm in a modernized way."
Her vision called for depth, natural stone, wood, black Spanish-inspired lighting and hardware, and lots of white. This authentic palette of color and texture also needed to come through in the selection of tile for the kitchen and primary bath.
With homeowners that love to cook and entertain, it was important that the kitchen was conducive not only to socializing with friends and family, but creating delicious, southwestern cuisine. To that end, function was just as important as form.
For the kitchen walls, Hagit chose Sahara 3"x12" porcelain tiles in white, from Bedrosians. The Sahara Collection evokes the spirit of the desert and was a natural fit for this space. Set back from the curved plaster hood of the range, Hagit created an old-world-meets-new focal point with Solis tiles in Myra Beige & Basalt color blend. Solis is a sun-inspired style from our Stone Mosaics Collection, featuring classic geometric shapes that form concentric circles.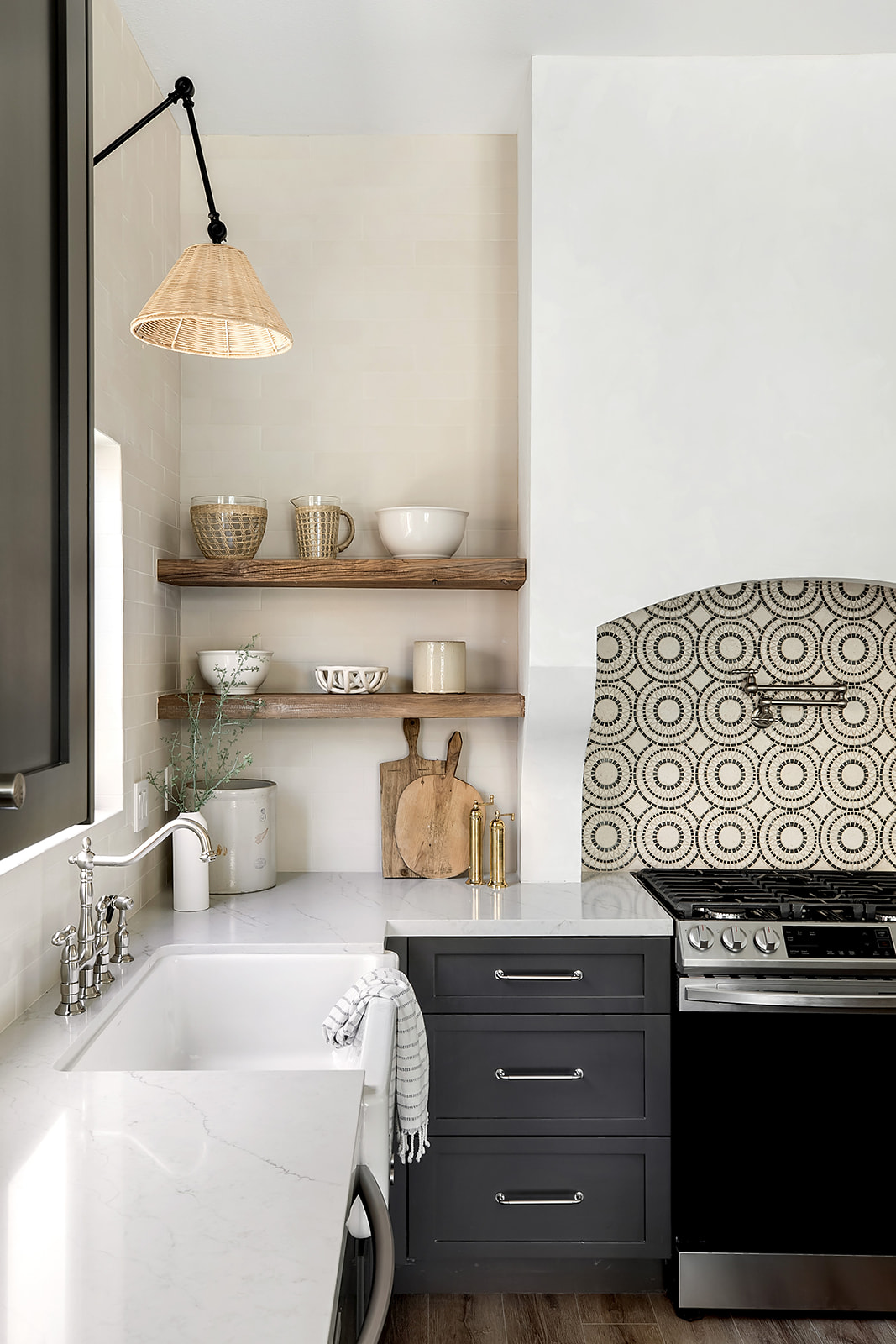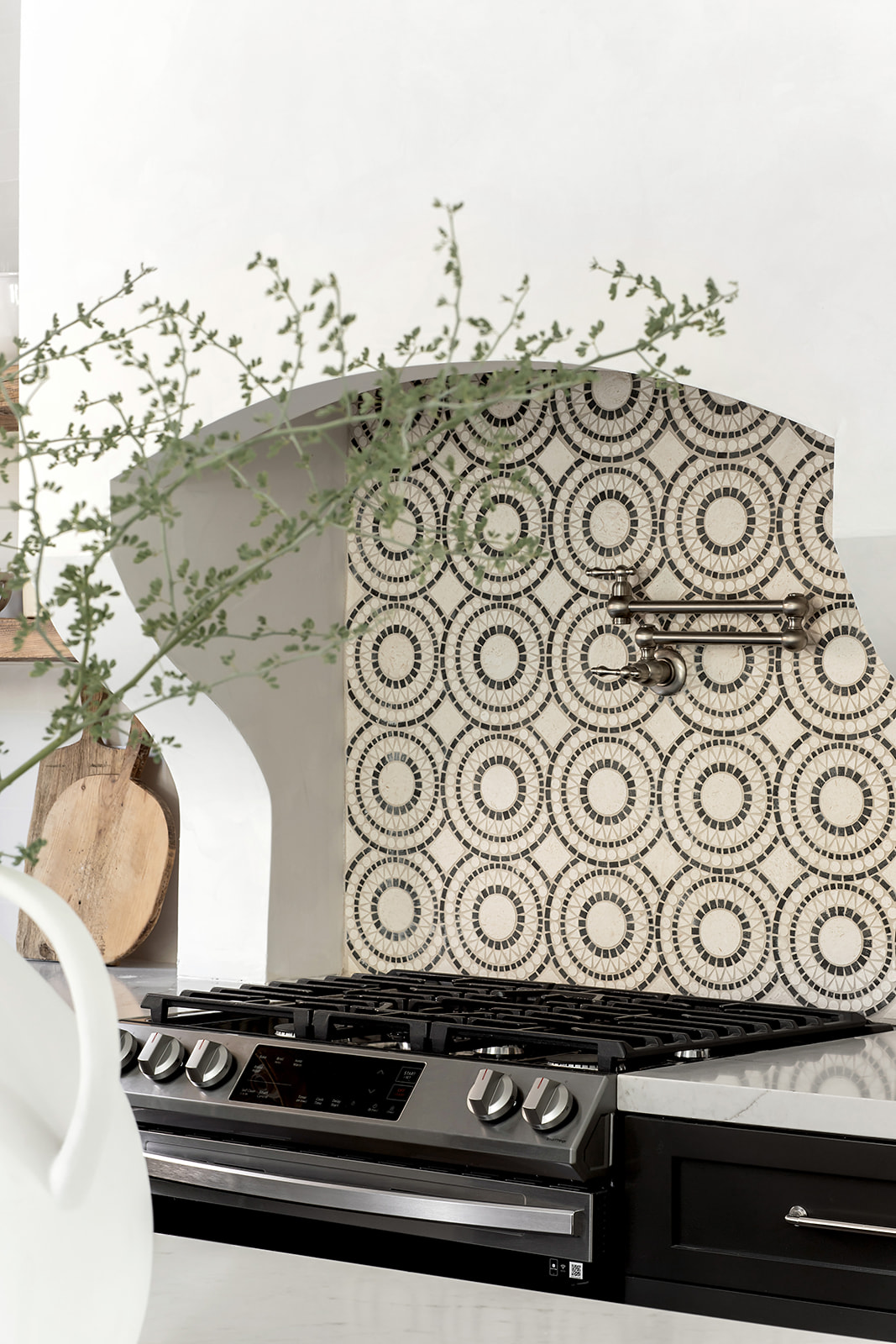 In keeping with an authentic Spanish concept throughout the home, the primary bath presented Hagit with an opportunity to bring lots of character to a small space. She began by giving the floor new life with Makoto Hex tiles in Umi Terracotta. And by arching the shower, she created a more open feel, then lined its walls from floor to ceiling with Sahara 1"x12" in white.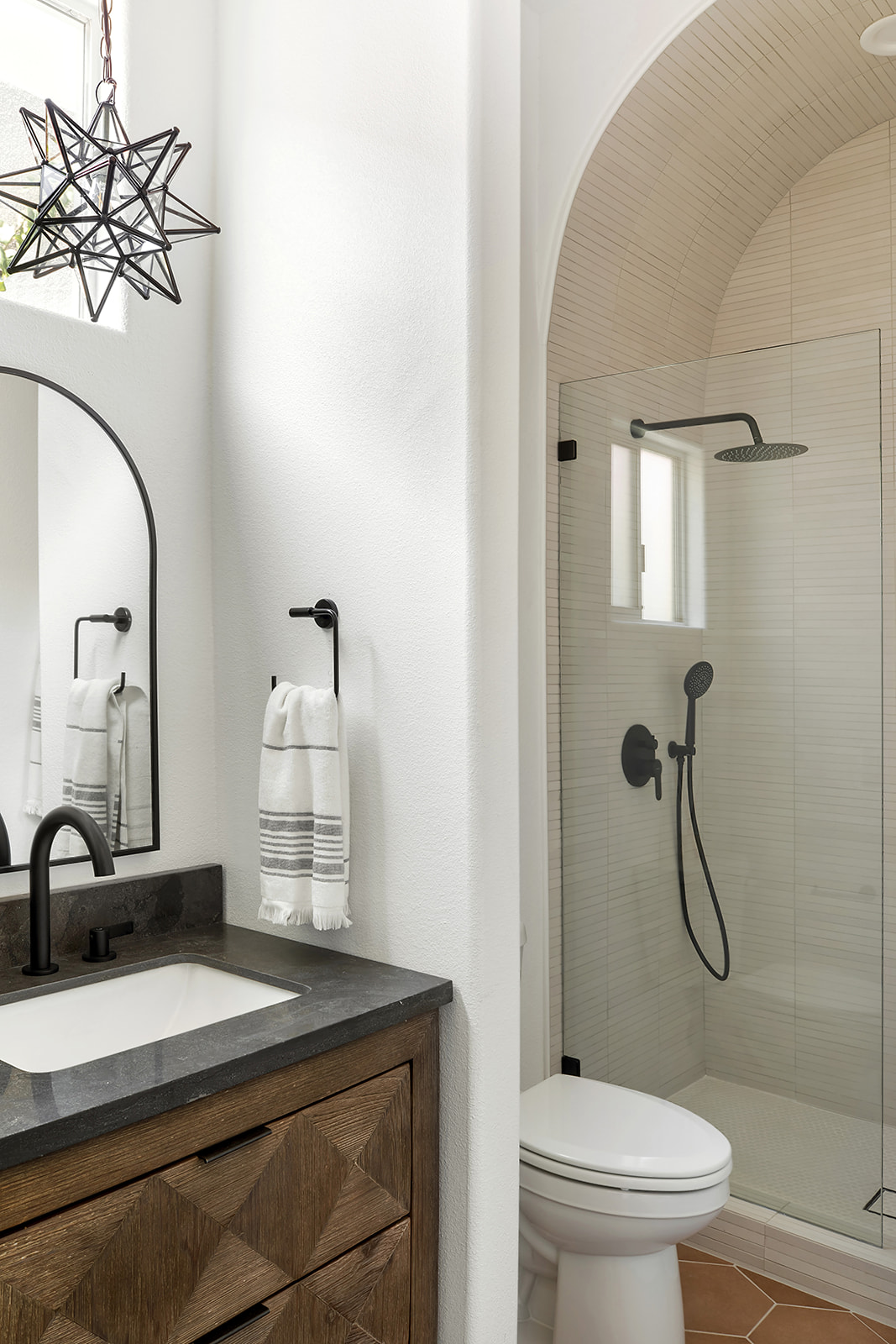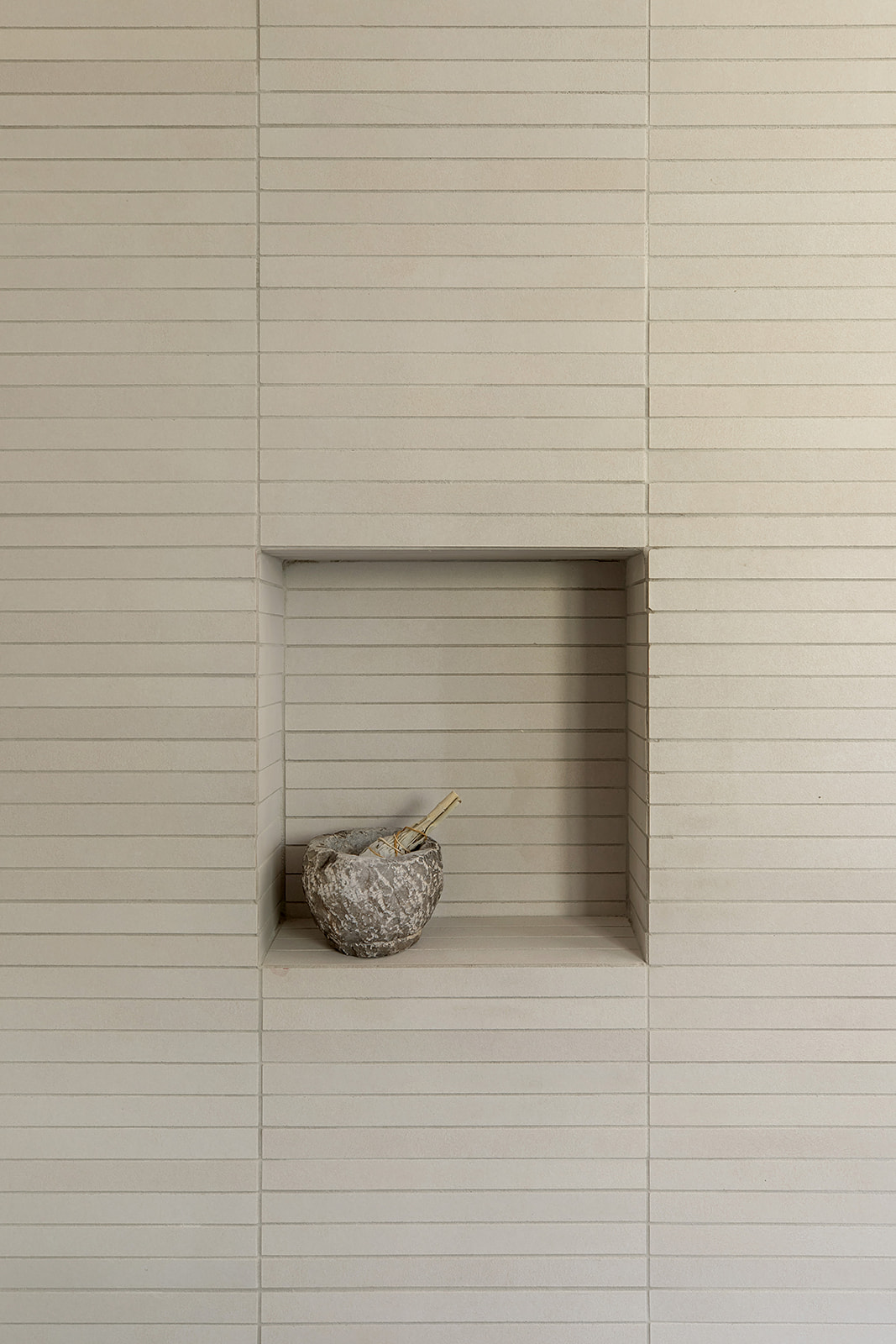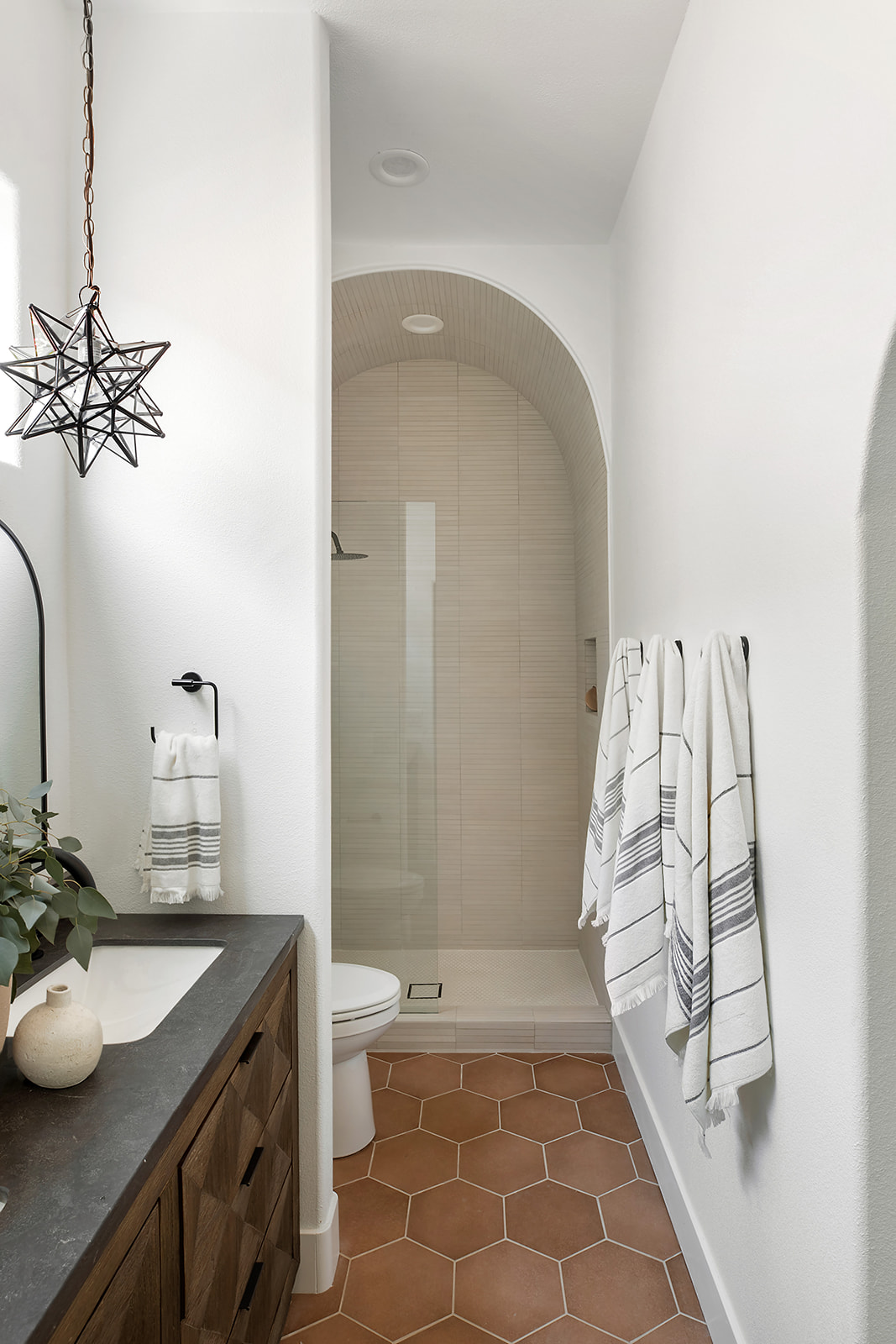 The finished product speaks for itself, but Hagit was especially proud of the results. "Overall, I'm ecstatic with the way the house came out," she told us. We couldn't agree more!