New Daiquiri Bar in Portland
By Bedrosians Tile & Stone | 6/18/2018
Palomar, a sleek new daiquiri bar in Portland, OR, is causing quite a stir for Bedrosians. First off, we're excited to have a new happy hour spot only a few blocks away from our SE Portland store. Next, Palomar is led by bartender and owner, Ricky Gomez, who was named 2012 Bartender of Year by Diageo's World Class Bartending competition. But most of all, we love the bold and graphic porcelain tile floor!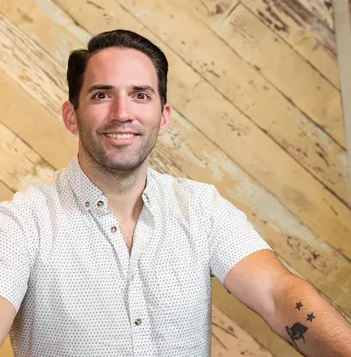 Gomez, whose parents are from Havana, Cuba, has channeled the flavors, colors and design style he was surrounded by growing up into this amazing new Portland cocktail lounge. The bright, retro hues of pink, teal and yellow in the decor pair magically with the old world style of the floor. The chosen tile, Enchante 8"x8" porcelain tile in the Moderno color, which was set on an angle, creates a dramatic and bold base to the restaurant.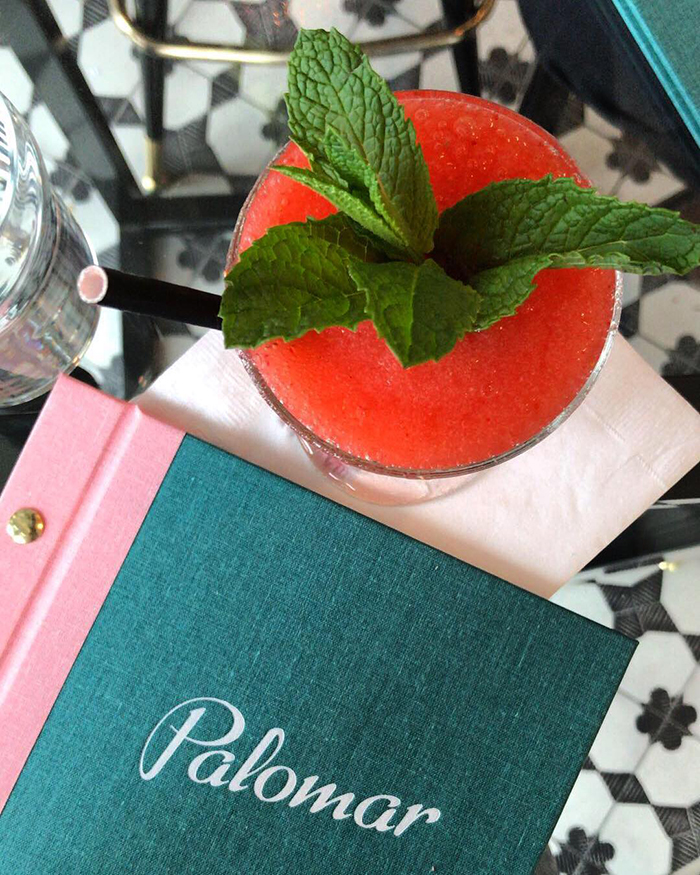 Source: Instagram - @raelyntea
You will also spot this cool tile on the staircase leading to the second level. Gomez chose to focus on the diamond shape in the middle of the tile to give it a completely different look.
Source: Solterra, Buildings for Humans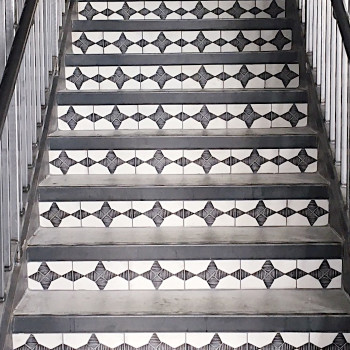 Source: Instagram - @amnash70
This bar and its floor have also gained footing in social media circles! Because of it's striking pattern, the floor at Palomar has become "Instagram-worthy."
Source: Instagram - @amnash70
Source: Instagram - @anniebaileyredhead
Source: Instagram - @palomarpdx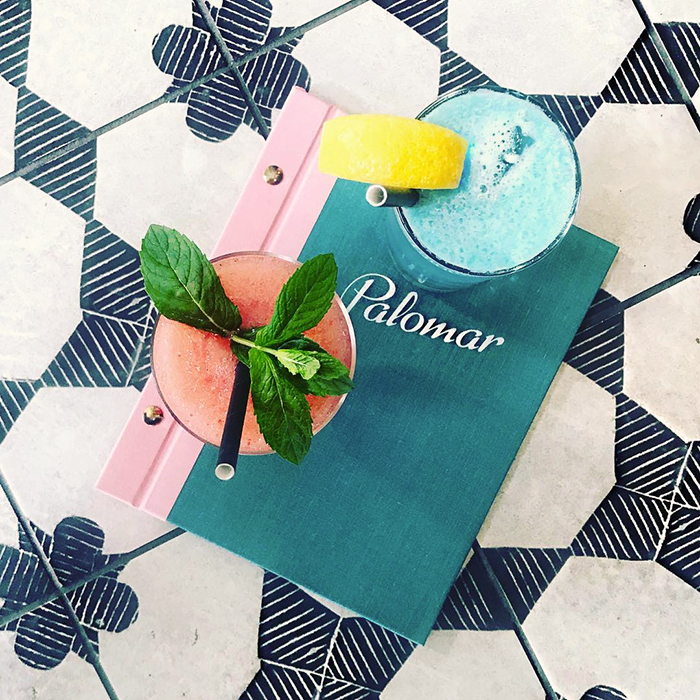 Source: Instagram - @ddesi_b
Source: Instagram - @jahsaavan
To match the wood in the bar, Gomez added wood-look porcelain to the bathroom. He wanted the two spaces to match, yet needed something easy to wash and maintain over time. He chose our Napa 6"x24" wood-look porcelain in the Walnut color as wall paneling in the restrooms, which coordinates well with the tropical wallpaper.
Palomar is located in SE Portland, at 959 SE Division St. Look for the huge and phenomenal mural of a 70-foot geisha painted on the side, that's also a living wall (notice her plant-life hair)!
Be sure to visit Palomar for a daiquiri and a little design inspiration. Create your own old-world style with a modern twist by using our cement and Encaustic-look porcelain in your next project.