Another Brick in the Wall
By Bedrosians Tile & Stone | 7/3/2018
Whether you're seeking a look that's Scandinavian-inspired, with minimalist design and lots of white; or an industrial haven, or a rustic, Mediterranean feel, then exposed brick is the medium for you. Shades of classic red creates warmth and drama while cool whites and greys provide a subtle backdrop for your individual style. Brick interiors can change an entire room. It's versatility can bring a country, farmhouse style to your home or alternatively, add a raw, loft-like appeal to your space.
Tile your walls and even your ceiling to create soaring, dramatic looks, like the designers who planned the renovation of Cal Mare Restaurant, a flagship restaurant in the Beverly Center in Los Angeles. The raw surface of our new Avondale Collection injects a wow factor to the interior of this popular eatery.

Reminiscent of indigenous bricks from around the world, our special order Avondale Collection is a simple and rustic thin-brick tile that will add style and charm to your project. Offered in four design-enhancing colors, Early Grey, Sidewalk, Normandy Cream and Used Red, and several shapes, the versatile Avondale is available in a two finishes, Antik Brick and Smooth Brick. Antik is 2"x8" and Smooth is 4"x8". Early Grey, Normandy Cream and Sidewalk also comes in Smooth Brick in three sizes: 4"x12", 8"x8" square and 8" hexagon. Corner pieces are available in all finishes and colors. This collection is also made in the United States.
Go beyond the rectangle and try Avondale in a hexagon. Avondale cement tiles have more texture and diversity than terra cotta, but can achieve the same look and feel.
In addition to interiors, Avondale is the perfect choice for the exterior of your home or business. The color Used Red creates a traditional feel to this colonial style home.
For a slightly more polished look, we suggest trying our Urbanity Collection, a 2.5"x10" matte tile porcelain that combines the look of vintage brick with contemporary urban flair in six colors.
If you want an even more polished and contemporary brick look, try any of the seven colors in our Uptown Collection. Offered in glazed and metallic options, this 2.5"x9" ceramic wall tile will take make your urban walls sleek and sophisticated.
Below are more ways to get inspired with the exposed brick look.
Source: Arto.com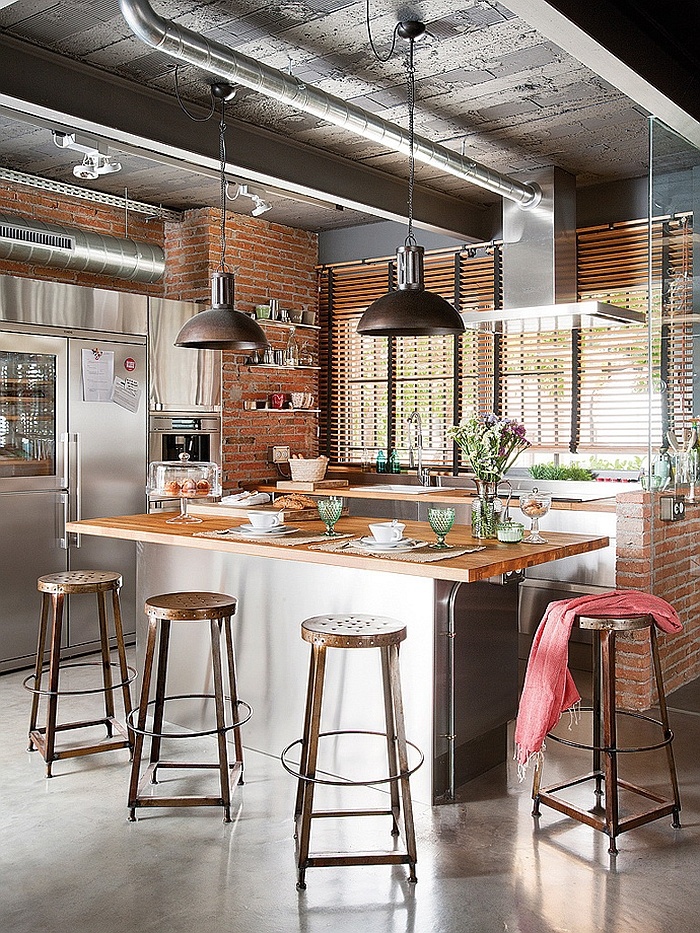 Source: homelovr.com
Source: homelovr.com
Source: Suncityvillas.com
Source: sortra.com
Source: sortra.com
Add brick to your next project! Explore our brick tile selection.