Kitchen Design Trends - What We're Eating Up
By Bedrosians Tile & Stone | 9/5/2023
From their wall-to-wall smart technology to their multi-purpose functionality, kitchens are going through a real renaissance right now.
No longer are they just spaces to store food and cook meals. They are places to gather, to work, to recharge—literally, all the devices—and to take a break from the chaos of daily living.
On the style front, we're seeing lots of new kitchen trends emerging this year, but here are the ones that we can't stop obsessing over.
Mixed Materials
Like the ingredients in a tasty recipe, the kitchen is also a place to experiment with different surfaces and textures. This year, bringing together wood, metal and stone can create a modern look with a familiar, cozy feel. Keeping a unified color palette—think warm, organic tones rather than high contrast—will create the perfect blend of materials.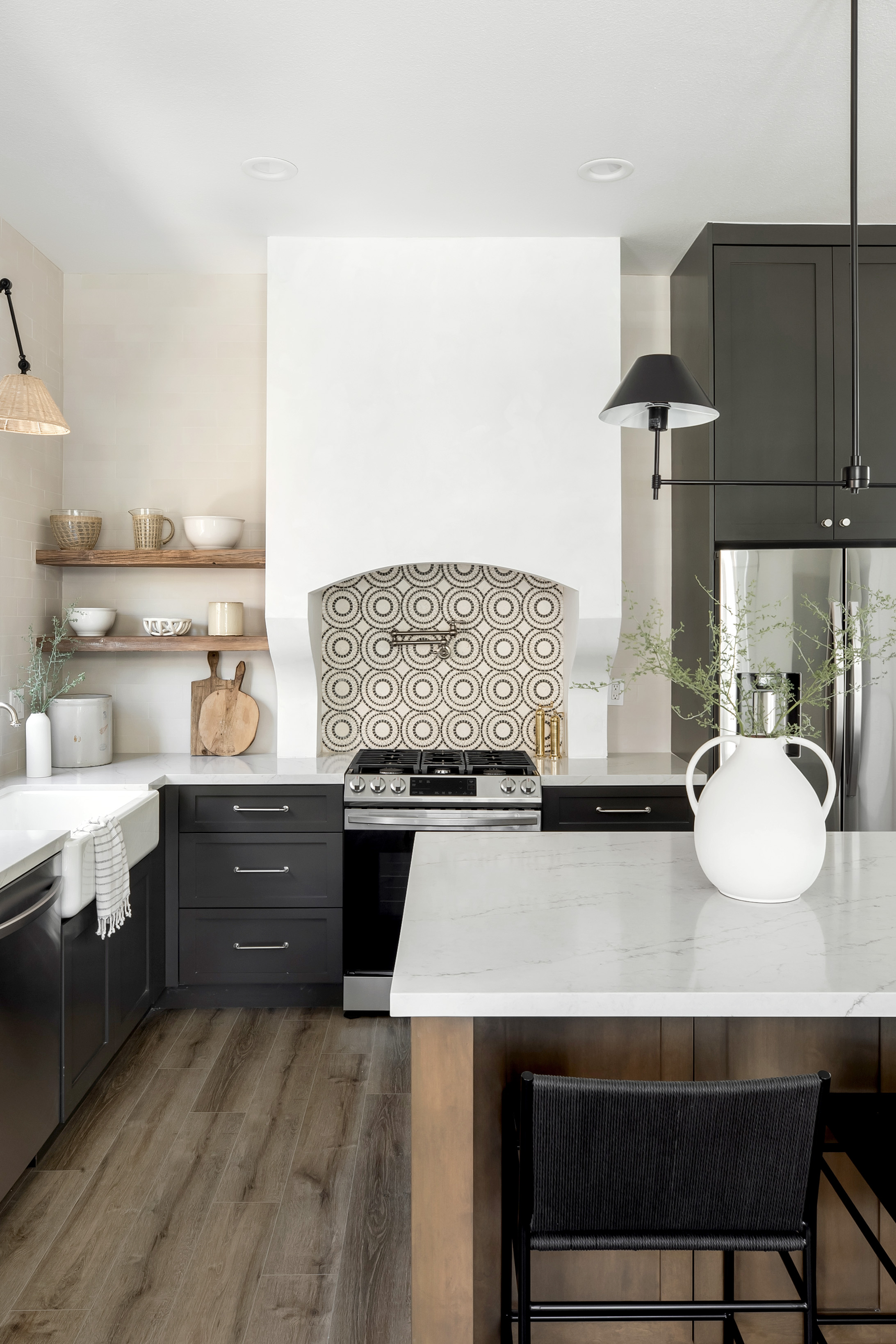 Designed by @hagit_taylor | Sahara 3" x 12" Matte Porcelain Tile in White​ and Solis Honed Marble Blend Mosaic Tile in Myra Beige & Basalt​
Colorful Accents
Another 2023 kitchen design trend we're loving is the use of dramatic color. We're not talking everywhere, though. Just enough to make a statement. Large appliances like ovens are moving away from stainless steel and getting a fresh coat of white, while refrigerators are boasting bold facades like red and navy. Not to be outdone, tile and tone slabs with unexpected pops of color are also on the upswing.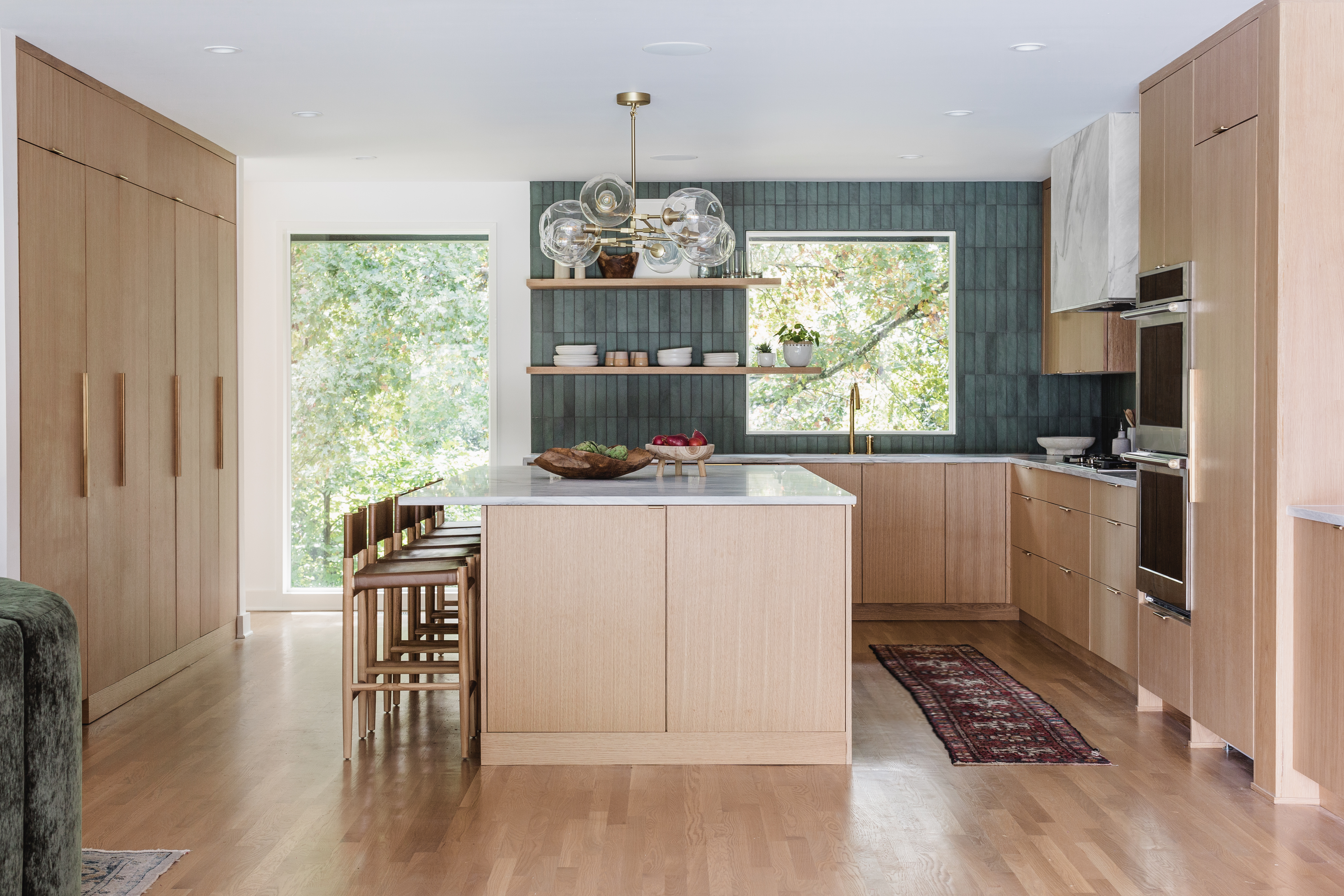 Designed by @adidstudio | Makoto 2.5" x 10" Matte Ceramic Wall Tile in Arashi Blue​
Bold Backsplashes
Tile will forever be a backsplash's best friend. But 2023 might just be the year of the slab. Sleek, large-scale slabs are fast becoming a favorite in the design world for both their form and function. You can achieve a seamless visual effect on walls and, with matching countertops, extend the flow even further. And from a practical standpoint, slabs are easy to maintain and there's no grout to keep clean.
Designed by @Mindygayerdesign | Calacatta Vagli Honed Marble Slabs
Big Islands
As the function of kitchens continues to grow, kitchen islands are trending larger, too. Rather than having a formal dining room that gets used on a few rare occasions, an oversized kitchen island is a more convenient, casual spot for seating—and feeding—family and friends any time of day, all year long. Not to mention, all the extra storage space tucked neatly underneath.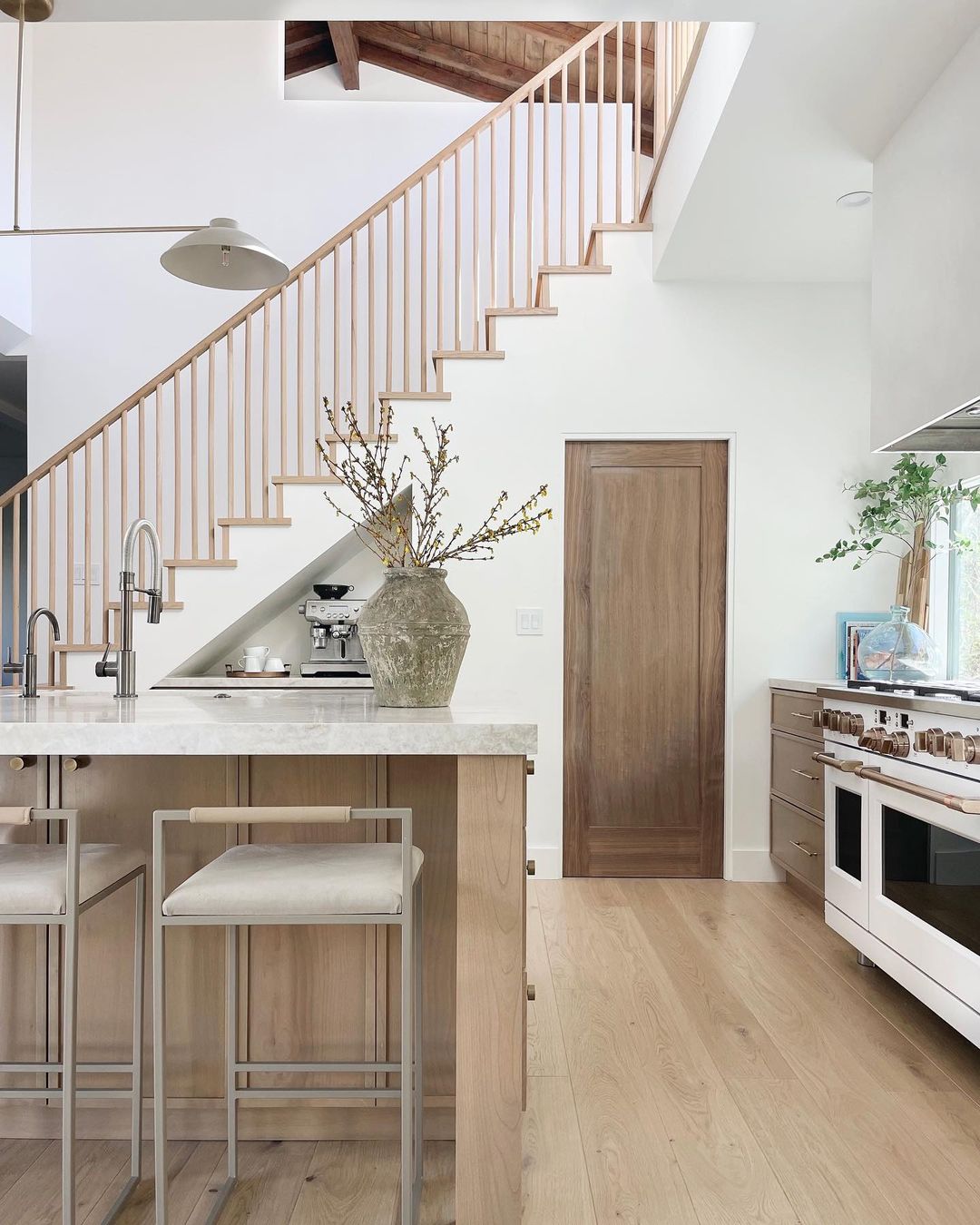 Designed by @Kdiondesign | Taj Mahal Quartzite
Big or small, gourmet or more modest, it's safe to say the kitchen has become the true heart of the home. All trends point to making it an even more special space, both in how it's used and how it's styled.