What to Wash For - Our Favorite Bathroom Design Trends
By Bedrosians Tile & Stone | 8/2/2023
The most private room in the house is getting a lot of public attention in 2023. We're talking about bathrooms, and they're poised for style upgrades this year on par with more prominent living spaces.
Gone are the days when bathrooms were purely functional spaces for the daily to-do's. Now more than ever, wash spaces have become retreats that you rarely want to leave. Soaking tubs, rain showers and soft lighting help create a spa-like atmosphere, but the real draws—and trends—are in the surfaces, textures and colors that coax you in and surround you.
Au Naturel
It's no secret: much of our bathroom time is spent in the buff. So it's no surprise that natural materials are on the rise. Wood vanities and shelving deliver a sense of warmth, while natural stone on walls, counters and floors help organically ground the space. And if you've got a bright spot for a leafy potted plant or vase of fresh flowers, even better.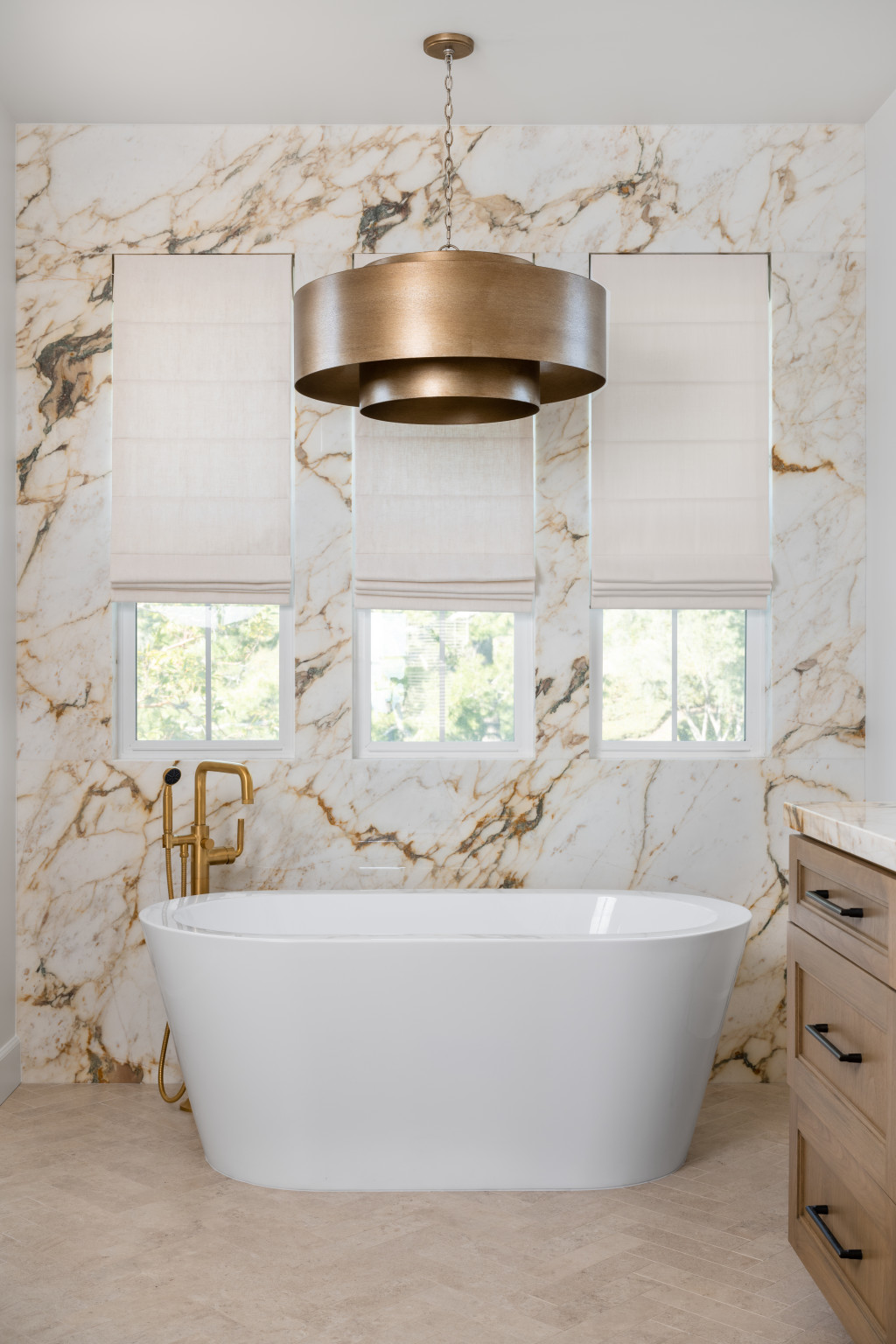 Clean Lines
Modern minimalism is a refreshing design choice for bathrooms in 2023, not only for the clutter-free vibe it exudes, but for the clean, simple lines it delivers. With contemporary tile flooring underfoot and a sleek vanity for much needed facetime, you can transform your bathroom into a sanctuary for the soul.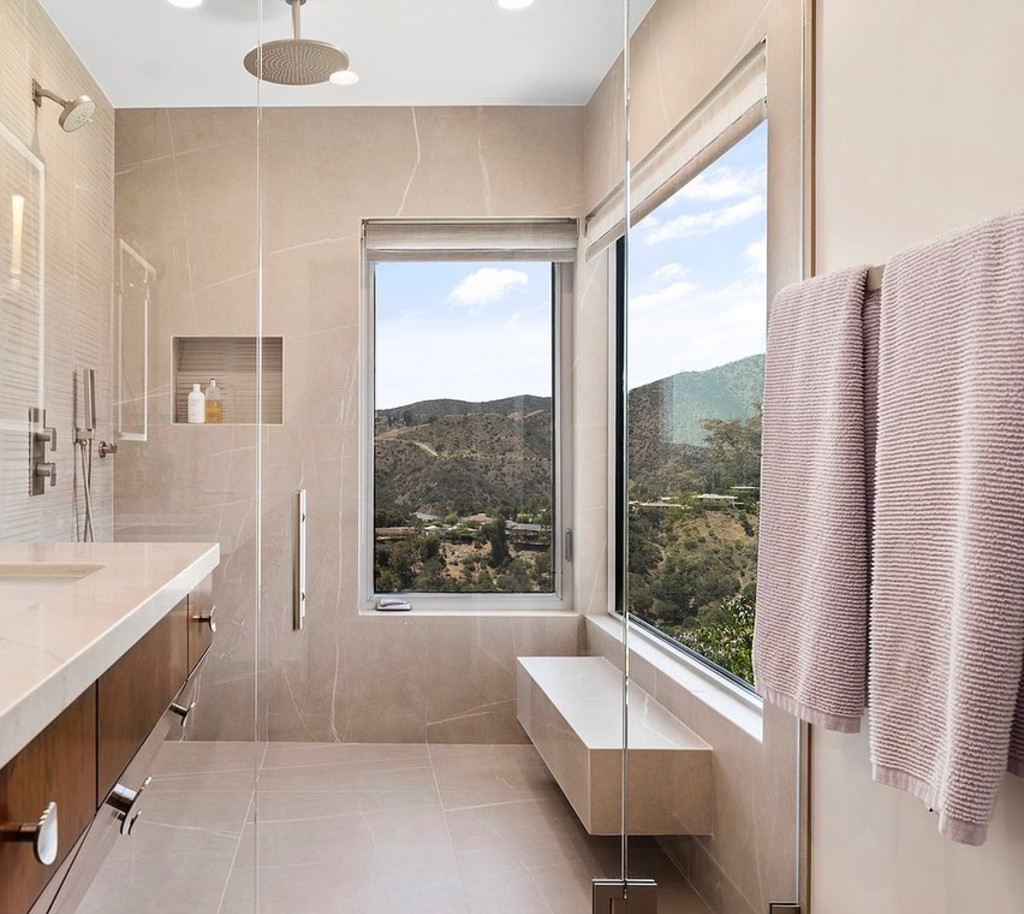 Refreshing Color
Let's face it, not everyone is a morning person. Fortunately, bathroom design trends in 2023 accommodate both the bright and bleary eyed. We're loving the trend of bold colors ranging from energetic yellows and pinks to more brooding shades of blue and black. There's truly an option for every mood.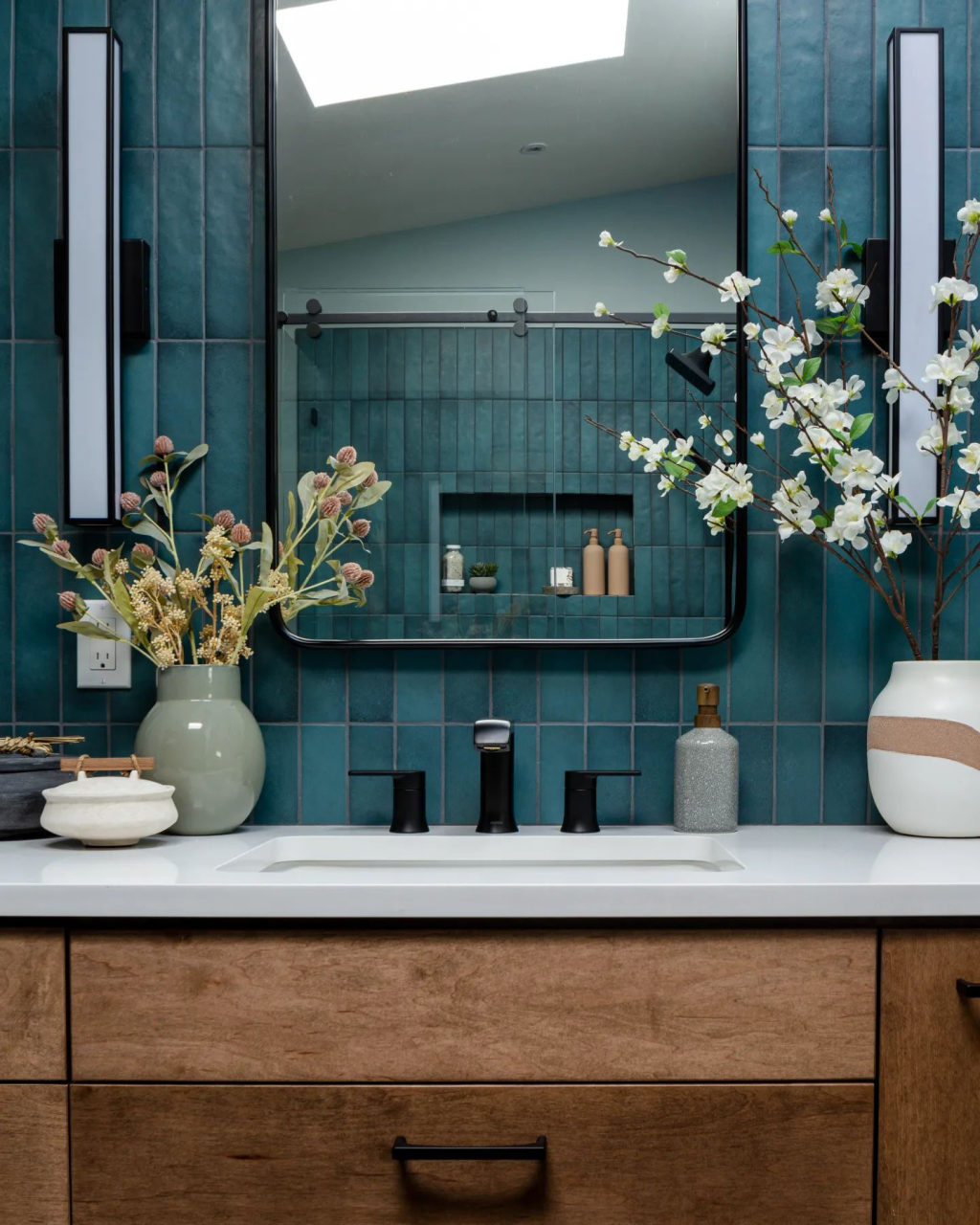 Shape Space
Here's a 2023 bathroom design trend that will have you looking at your wash space at a whole new angle. Geometric shapes are in, and we highly recommend checking them out. Think beyond square and subway, though, and into shapes like hexagons, chevrons and circles, which will create patterns that heighten the visual interest of your space.
Pick Up an Accent
One surefire way to make a statement in the bathroom this year is to use an accent. A unique light fixture, a colorful piece of artwork or a feature wall with eye-catching tile is all you need to tell your personal style story.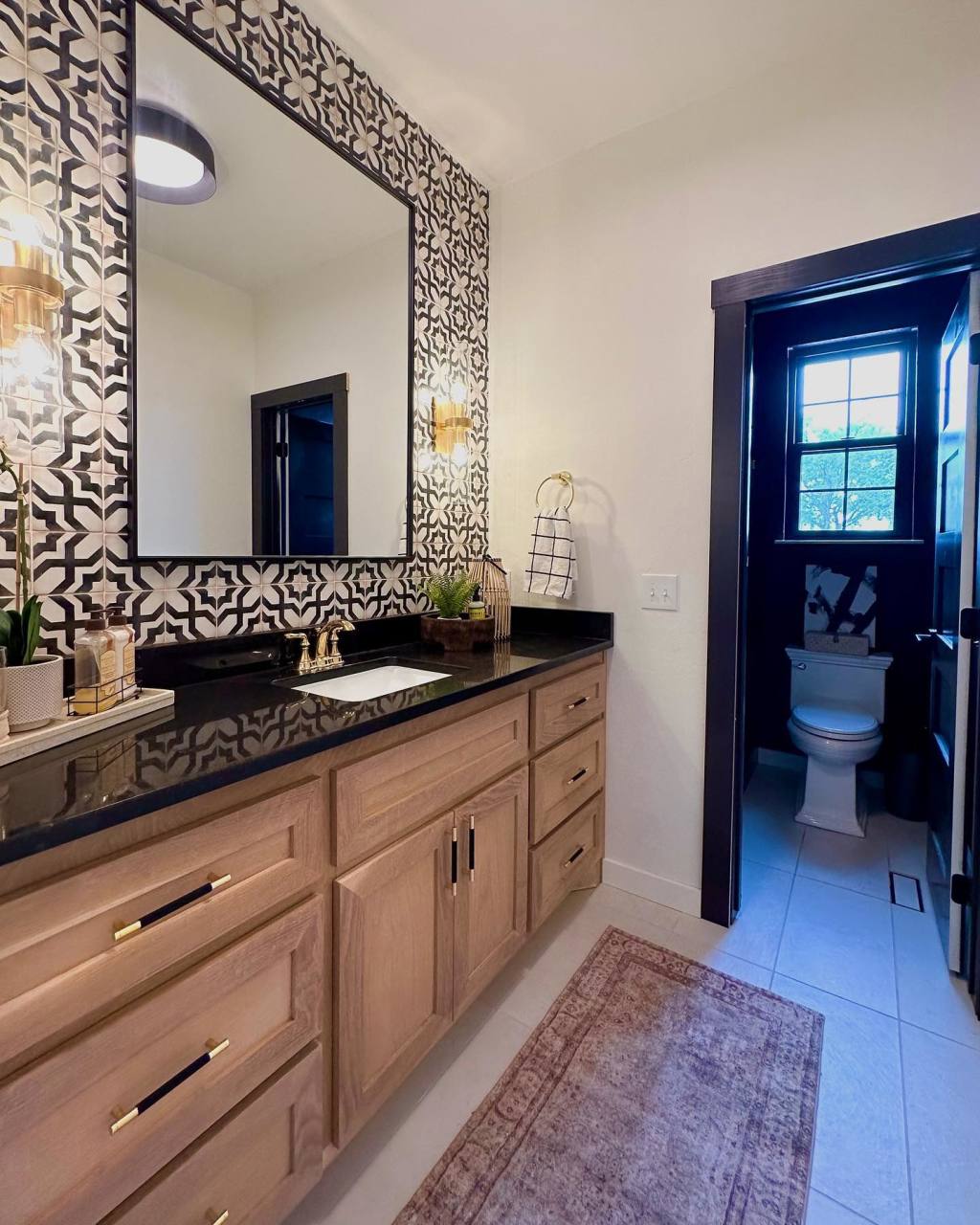 Judging by the 2023 style trends, bathrooms will be getting some stunning makeovers. And they just might become the most sought-after space in the house.